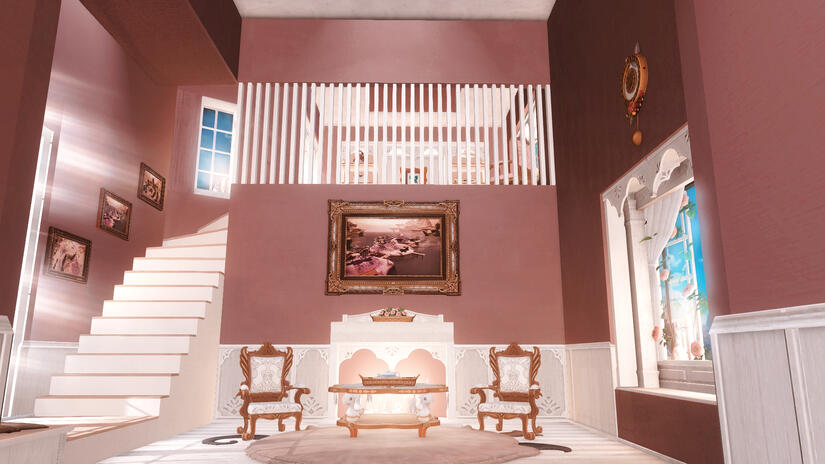 Hello! I'm flora! I am based in Lamia on the Primal DC,
and I love designing and making ffxiv homes beautiful!

See below for samples of my work, and click the tabs above for commission details!
---
---
Lamia | Lavender Beds Ward 24, Plot 36

My current personal home design, decorated to my whims and fancies. Originally this was just going to be a small and simple sitting room - a resting area between raids for me and friends. But then I had an idea for this winding set of stairs... and things took off from there.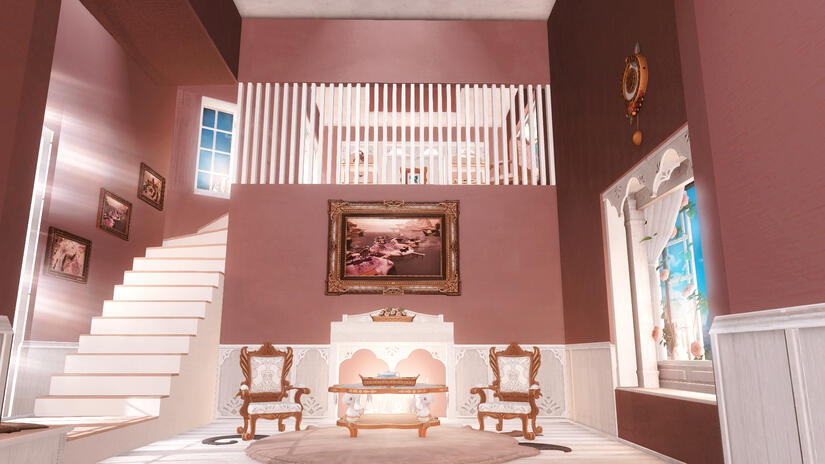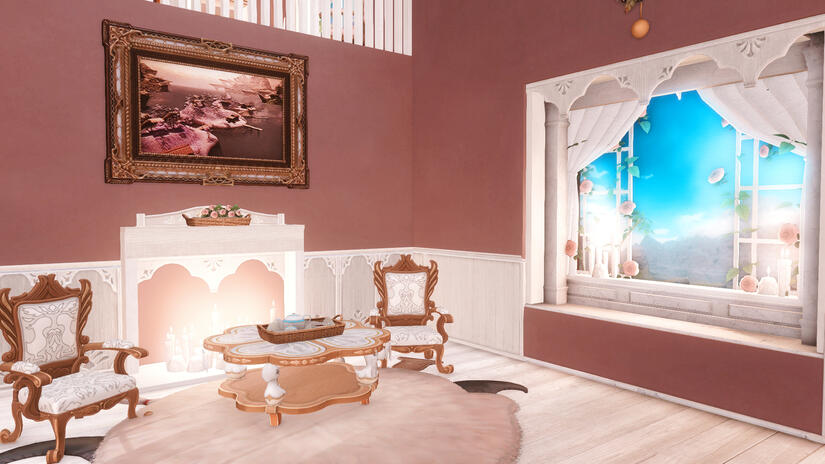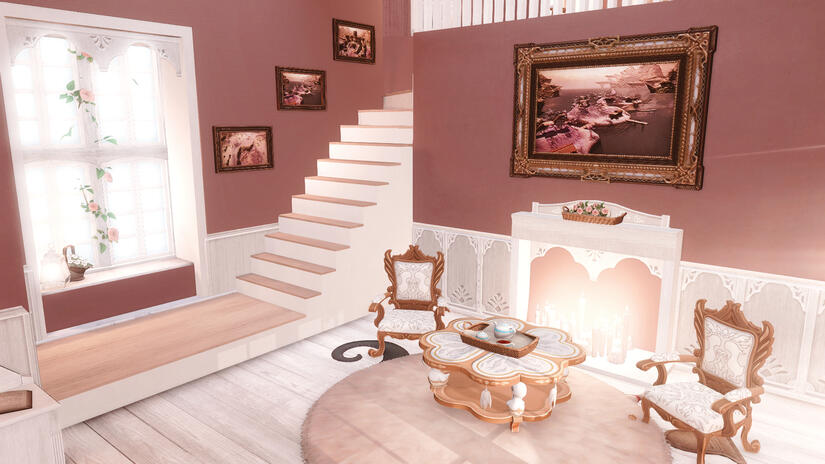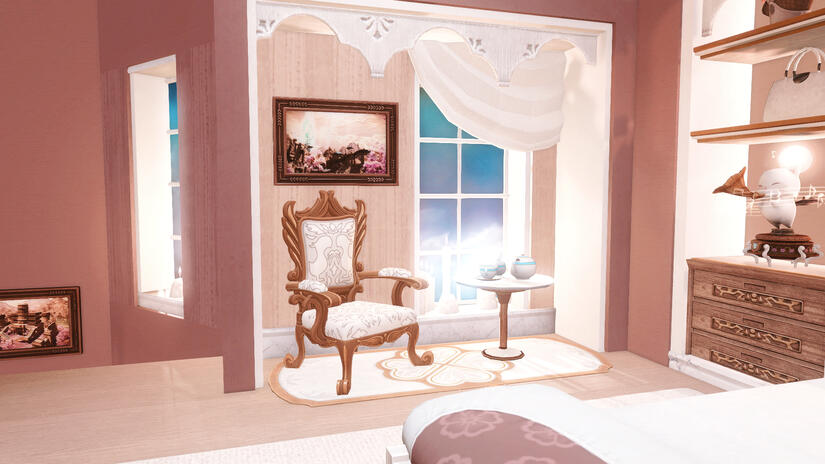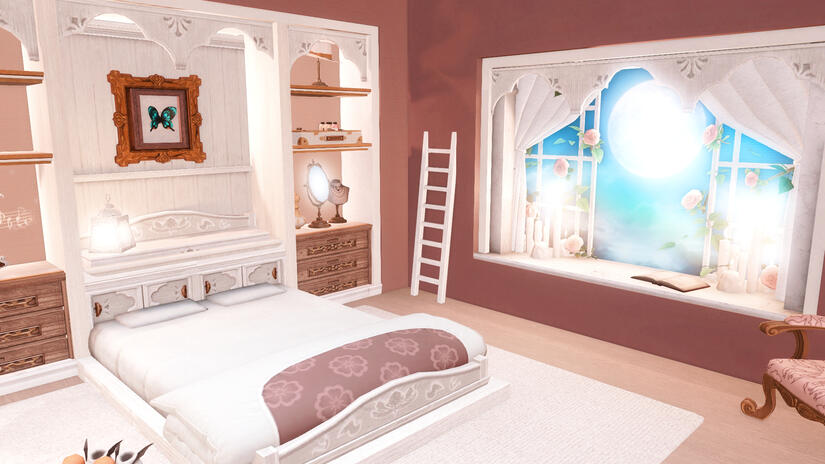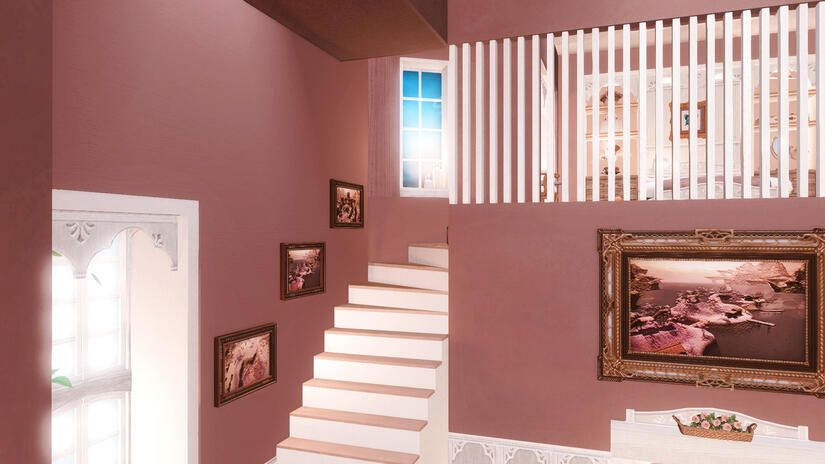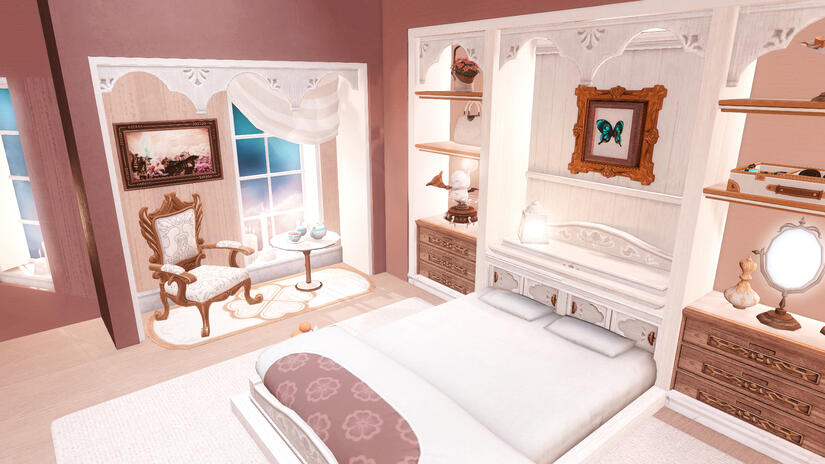 lavender chai
Lamia | Mist Ward 1, Plot 13

I designed this home for a dear friend of mine who asked me to create a place that pulled from my whims and fancies. The result was an elegant loft with luxurious gold finishes, balanced with shades of warm lavender to add some cute charm. I was inspired to create a home that felt modern and upscale but also relaxing and cozy.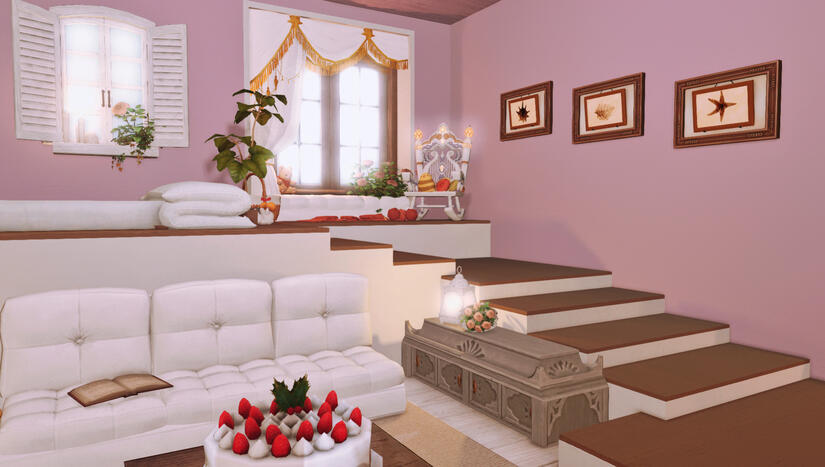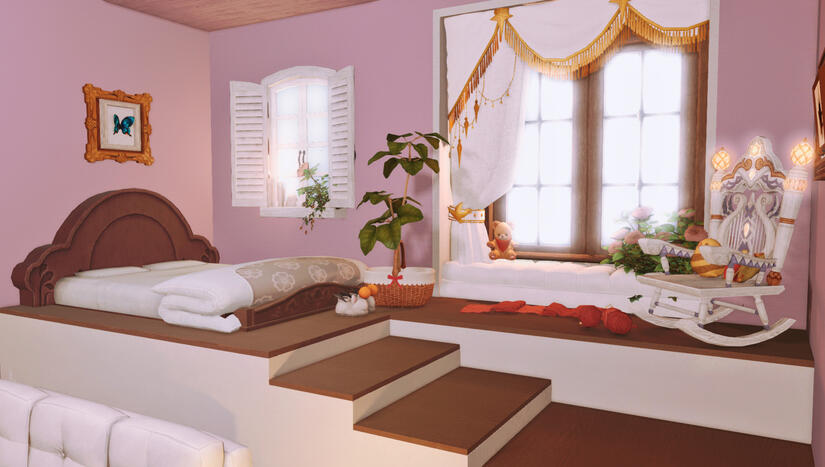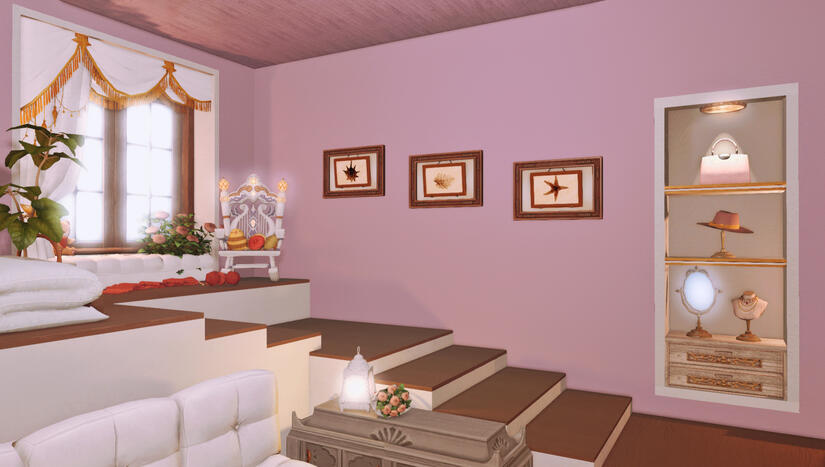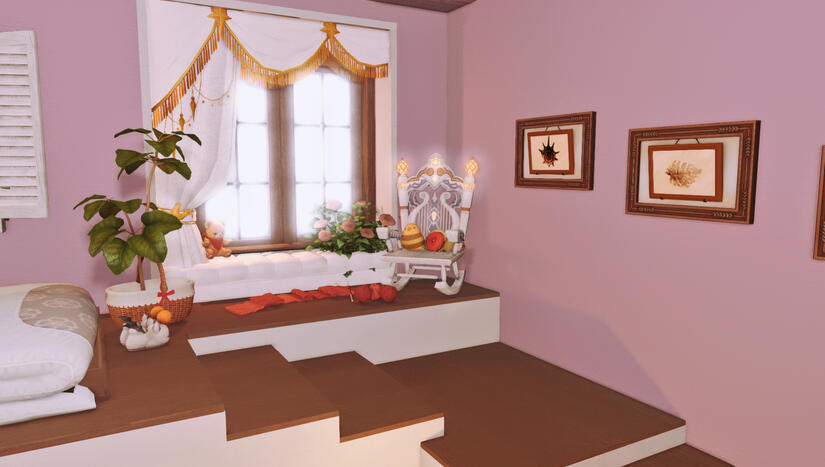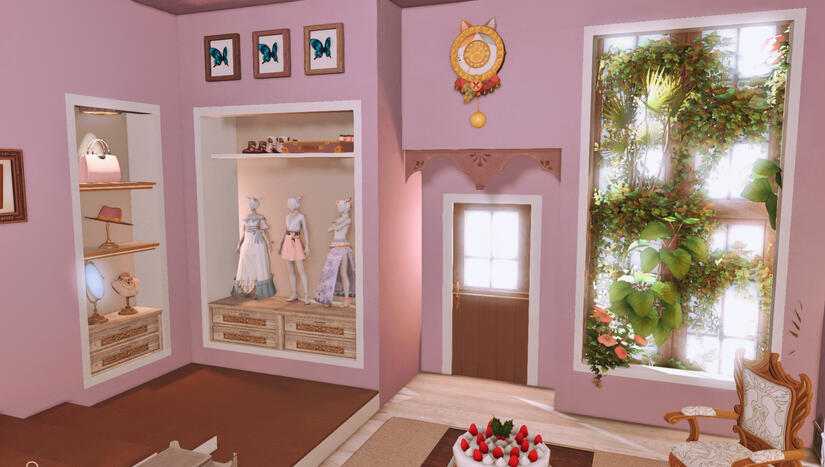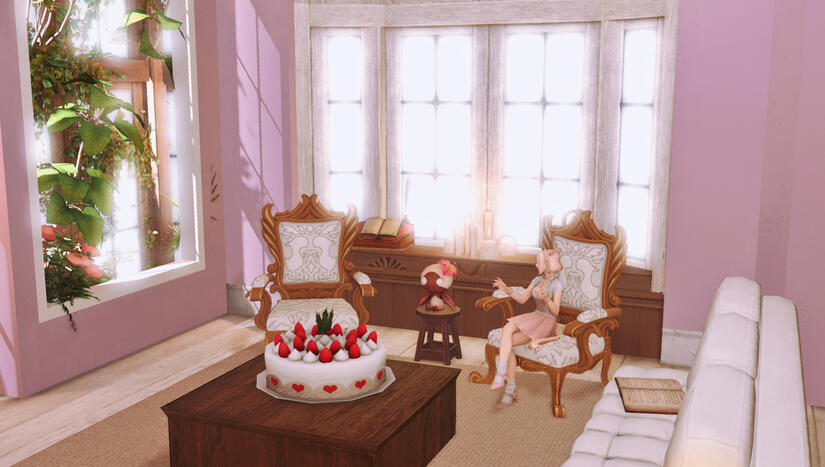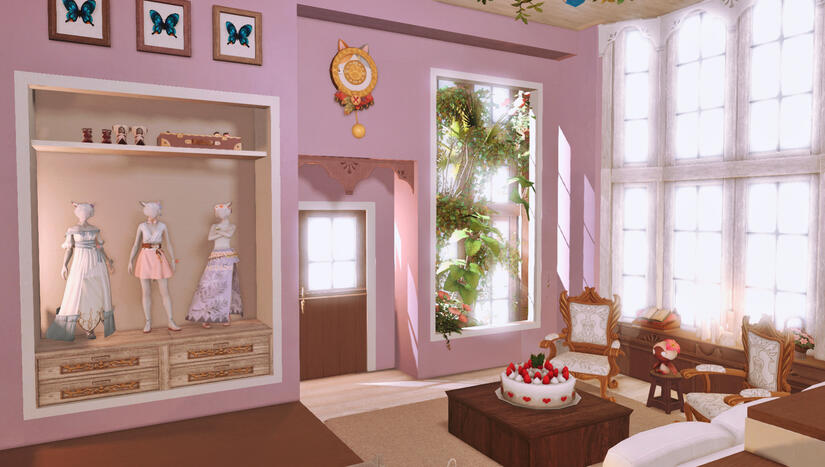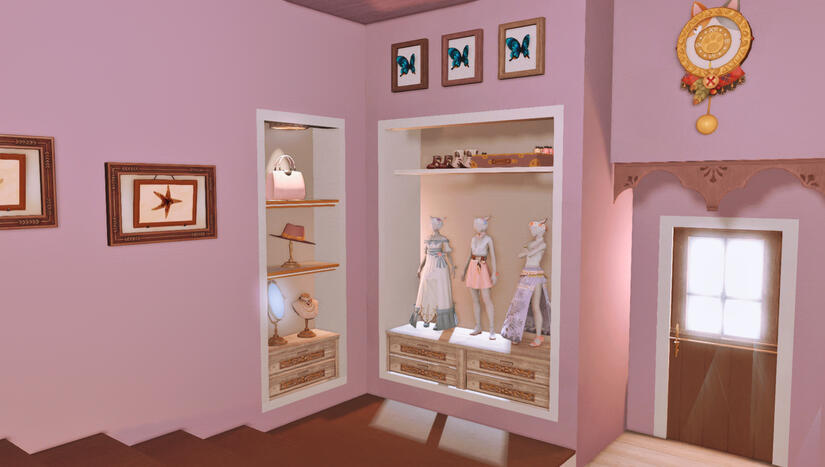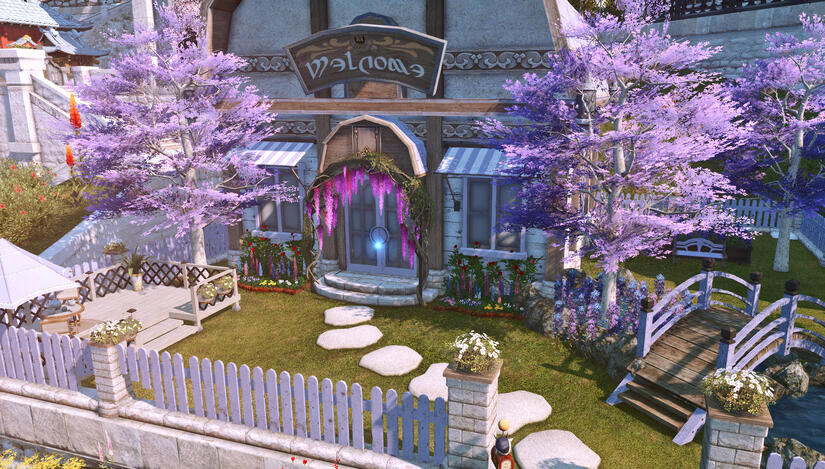 cottage blossoms
Excalibur | Mist Ward 16, Plot 5

I designed a modern farmhouse for a sweet couple looking for a cozy and modest home. A few parts shabby chic and a few parts rustic, this is my first large build and it involved many iterations of planning, constructing, and deconstructing. I aimed to build a warm and inviting cottage with warm colors and natural wooden finishes, perfect for inviting over friends and relaxing!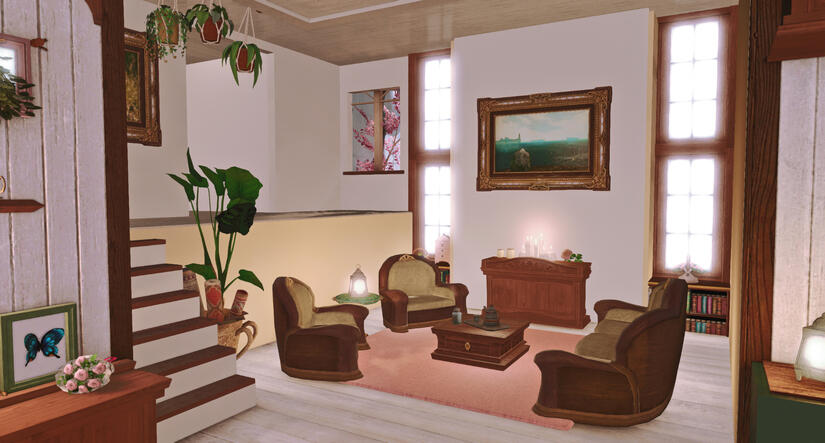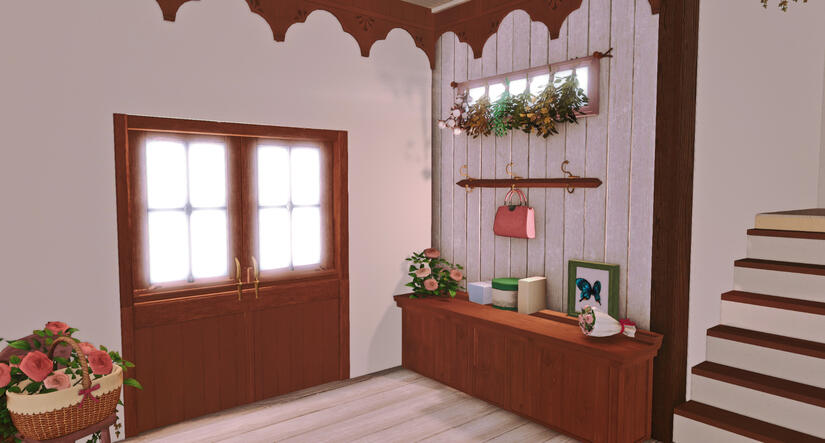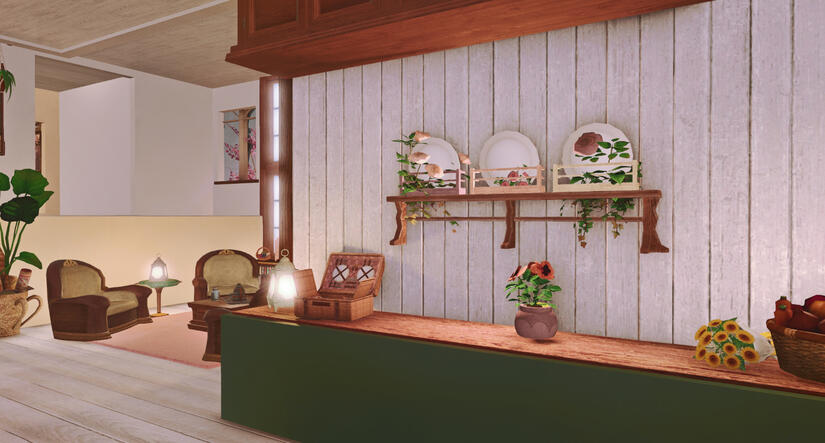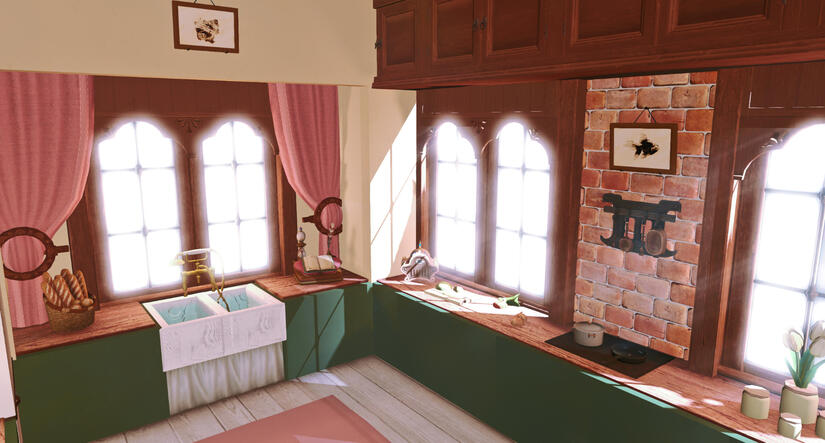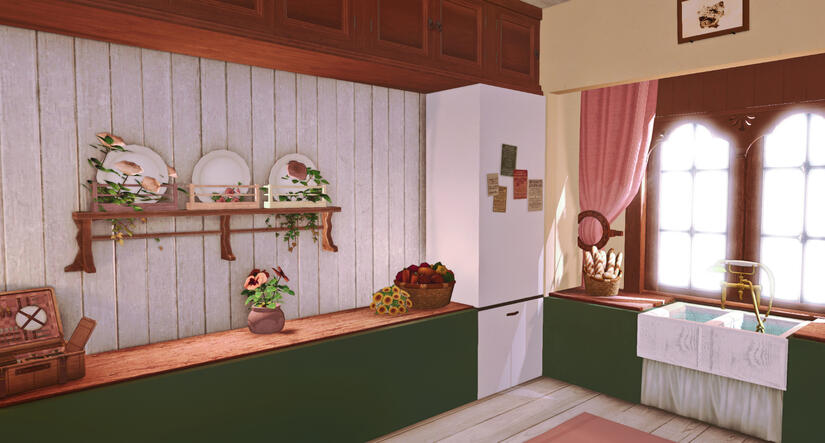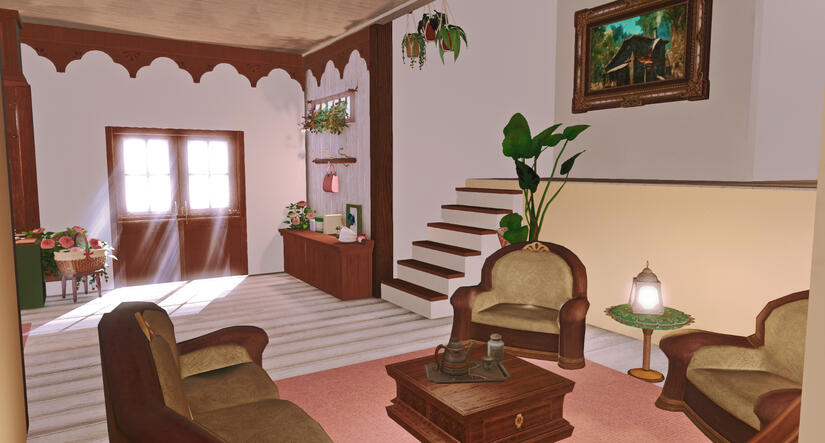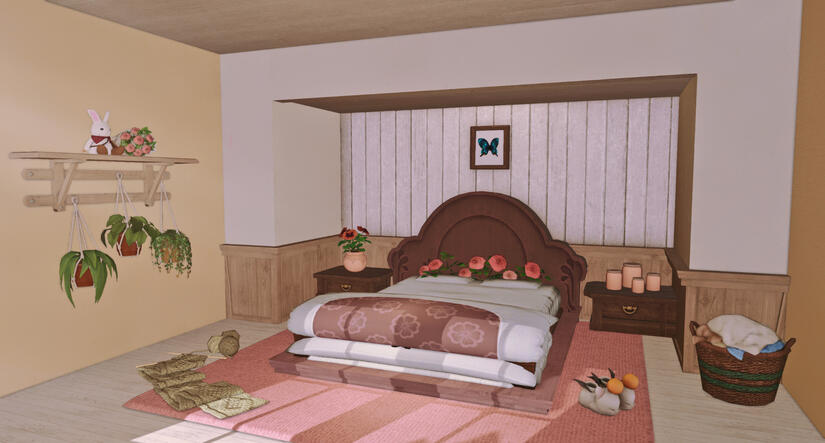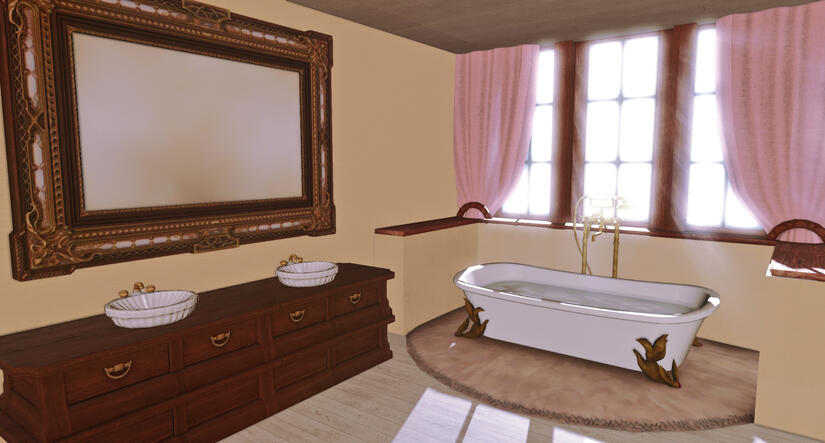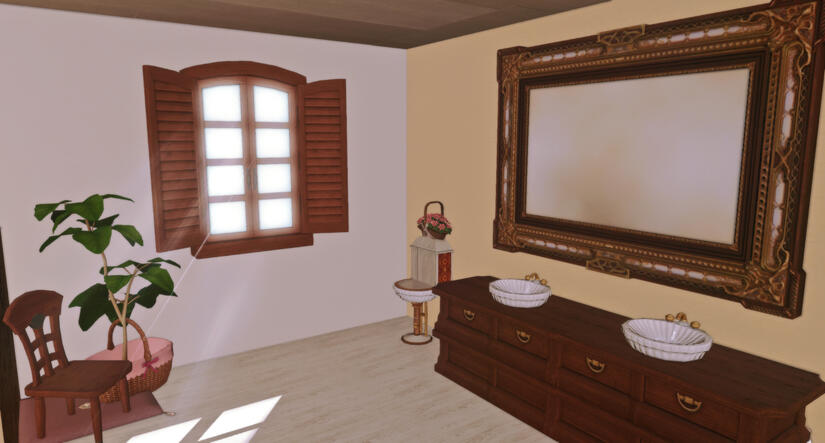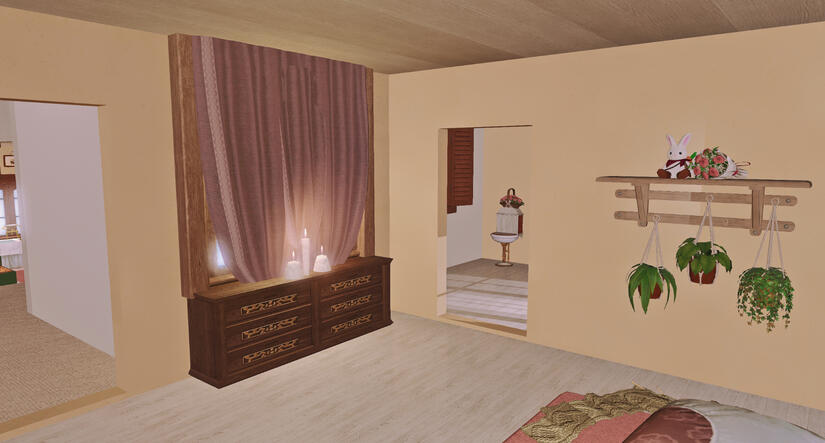 modern victorienne
Behemoth | Goblet Ward 18, Plot 19

I designed this house for a client who was looking for an elegant and spacious home fit for princess, with accents of teal and pink. It took me quite a long time to figure out what I wanted to do, but eventually I drew inspiration from Victorian decor and furnishings. This is a modern take on the Victorian style, with warm tones, feminine touches, and plenty of stained crystal accents.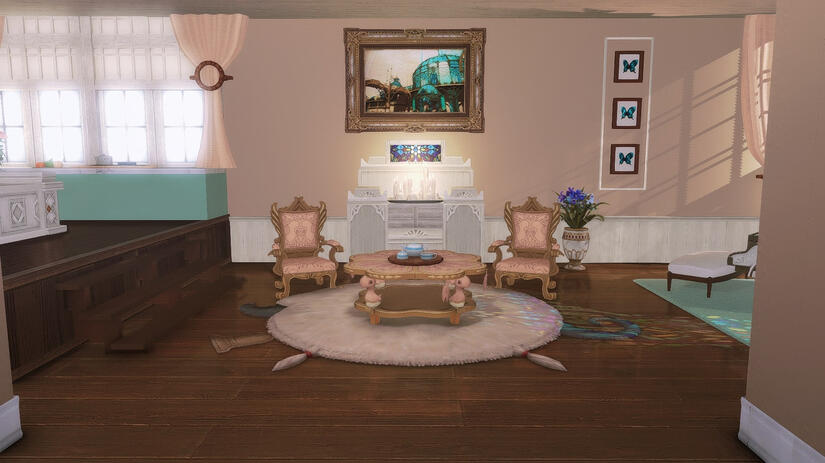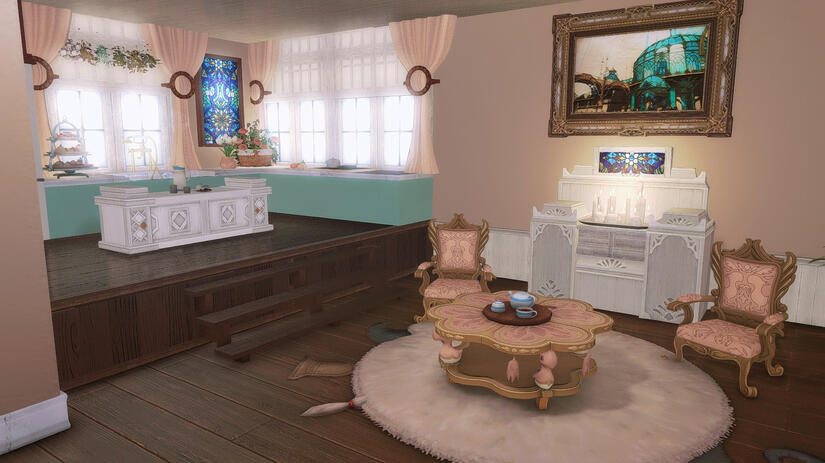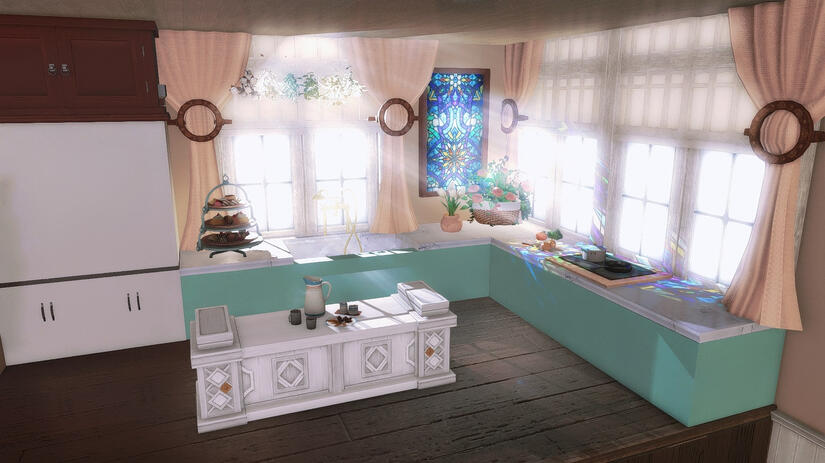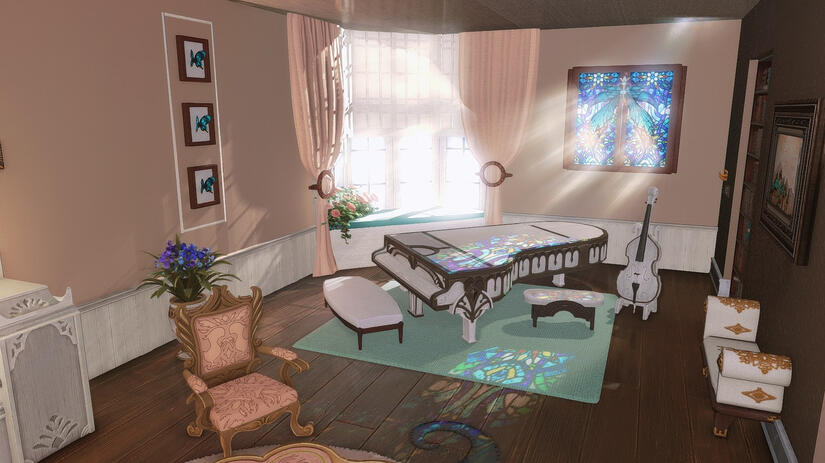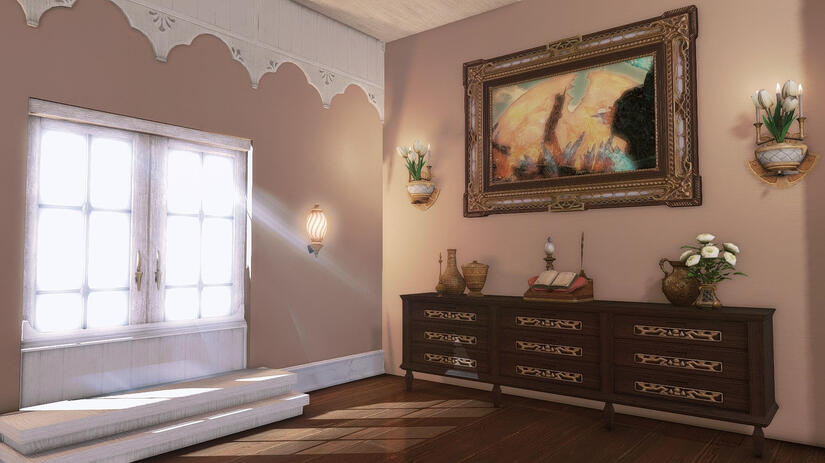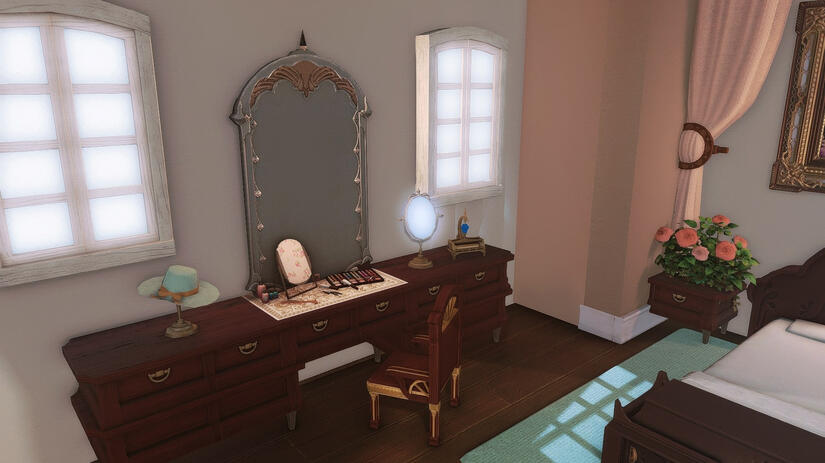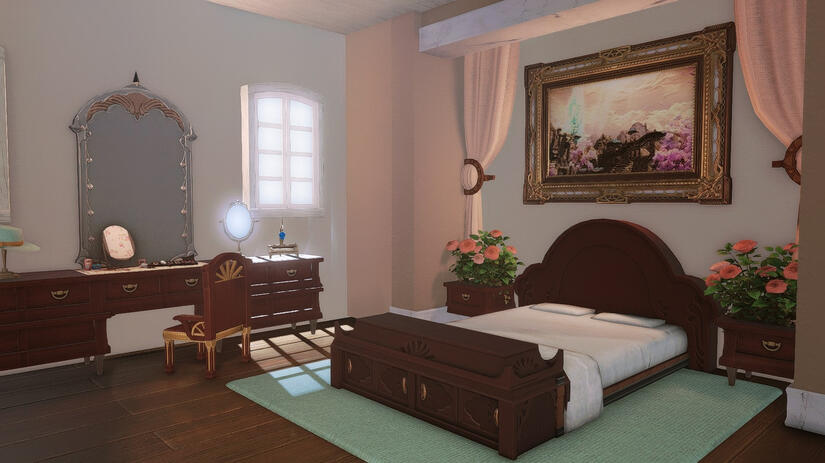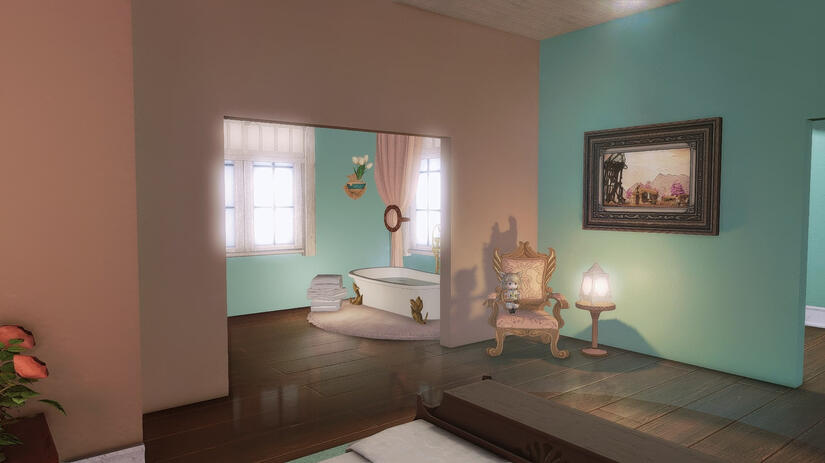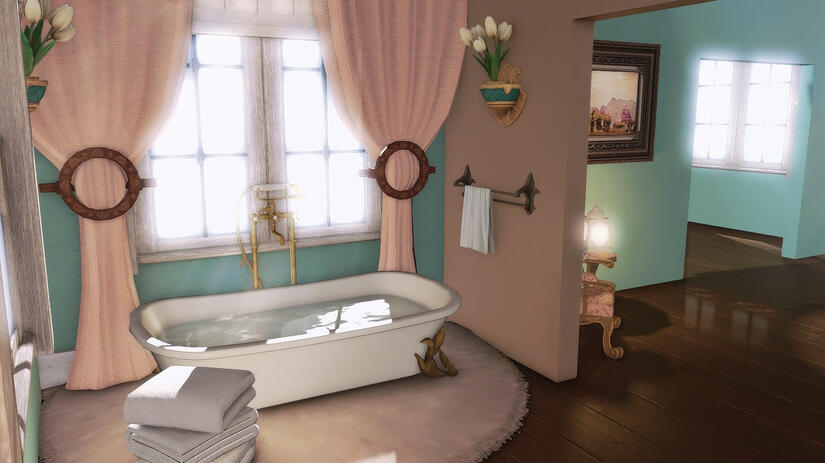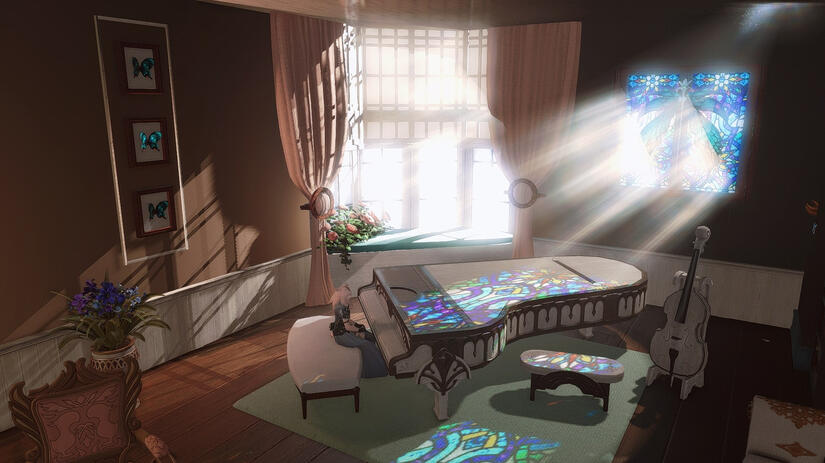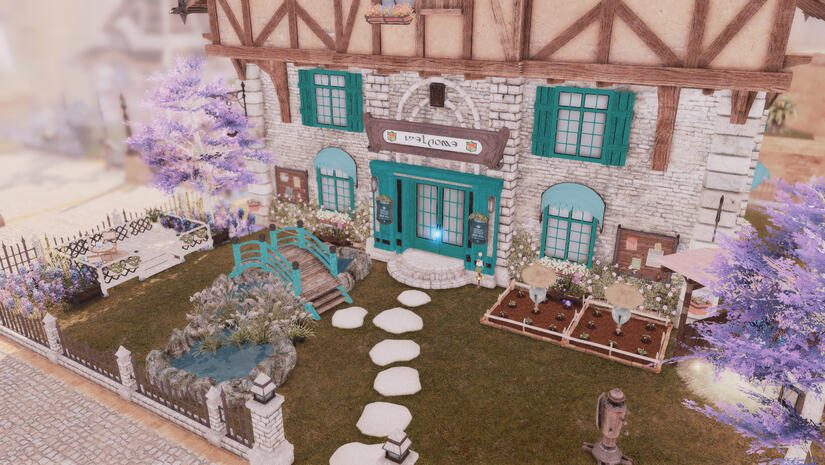 ---
floral repose
Lamia | Mist Ward 2, Plot 19

This is a one-floor build in a small home, with a lofted bed area, a few window nooks, a gaming desk, and a special shrine to admire a crush. The owner is a lover of all things cute and girly, so the home was painted in the colors of pink and white, and filled with flowers, Moogles, and plenty of stuffed animals and figurines.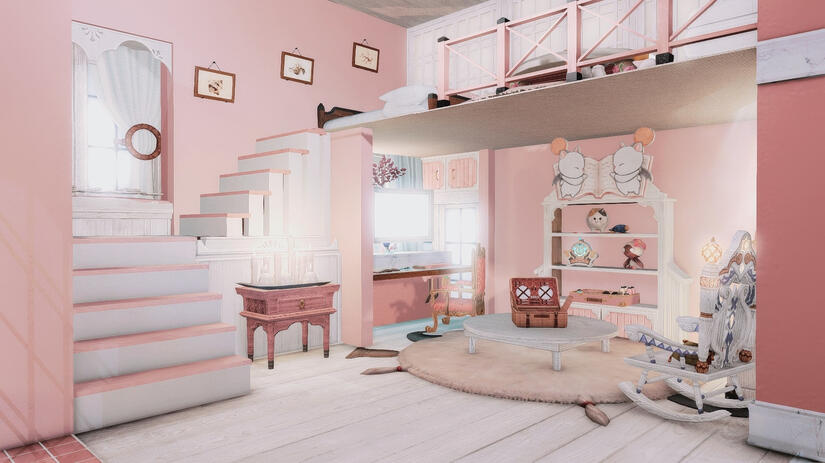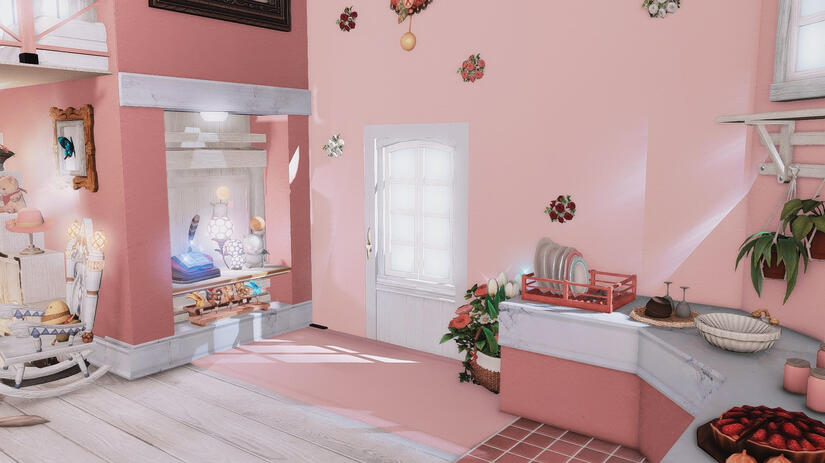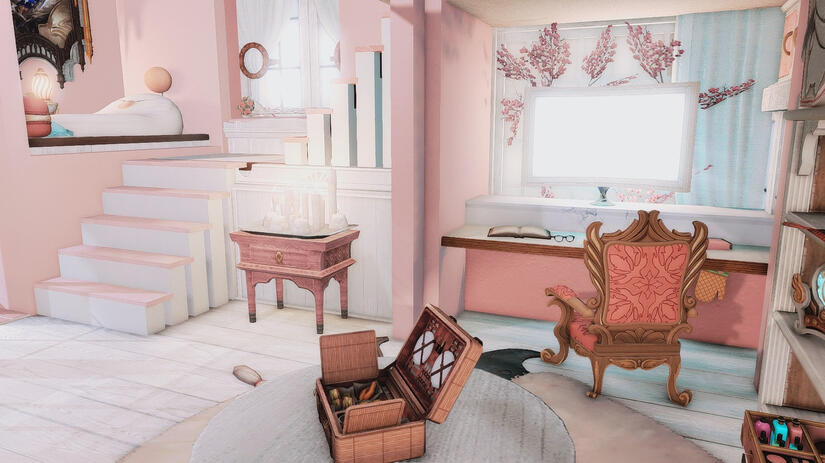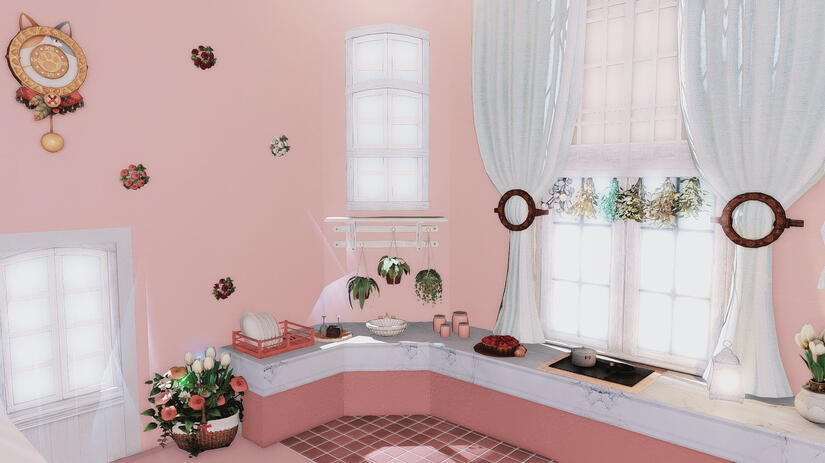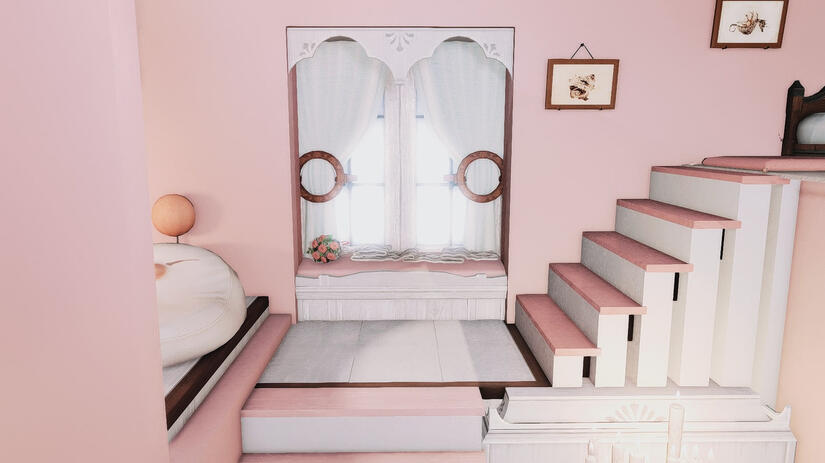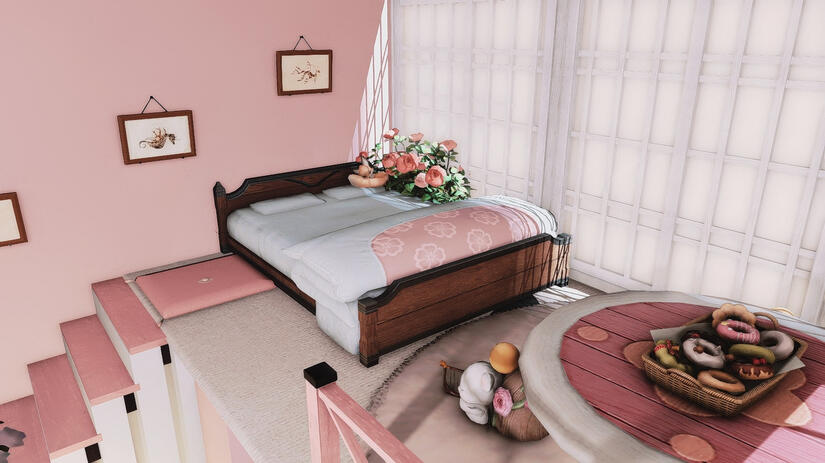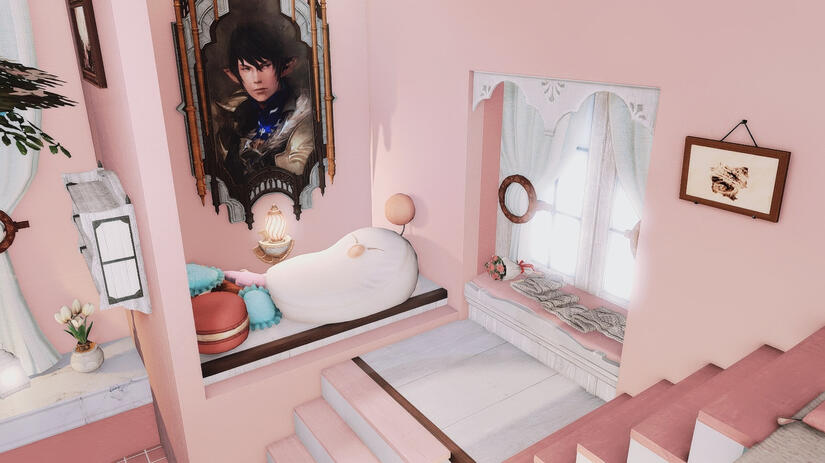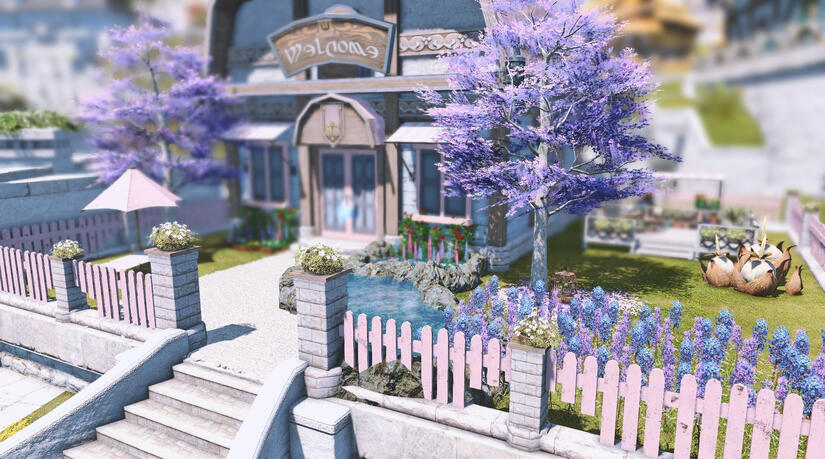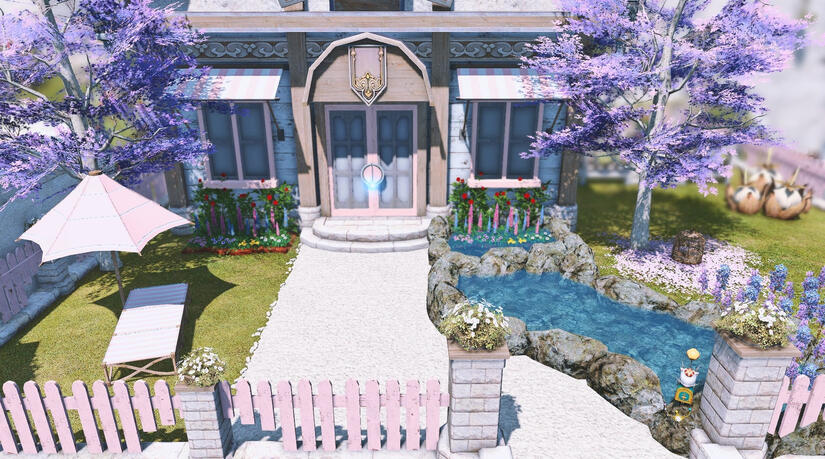 ---
midnight luxe
Excalibur | Mist Ward 21, Plot 14

This is a build that I designed for an FC! The owner requested a modern, spacious, and luxurious feel, with a color palette consisting of white and her signature midnight blue, with plenty of gold accents interspersed throughout. The owner specifically wanted to aim for a house where her friends and FC mates could lounge and relax together. Special elements were added upstairs - namely a closet, vanity area, gpose studio, and a wall display for her fancy ultimate weapons.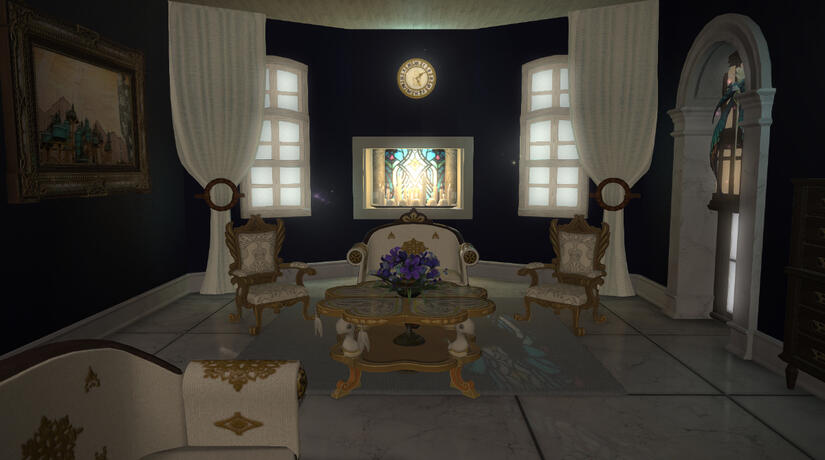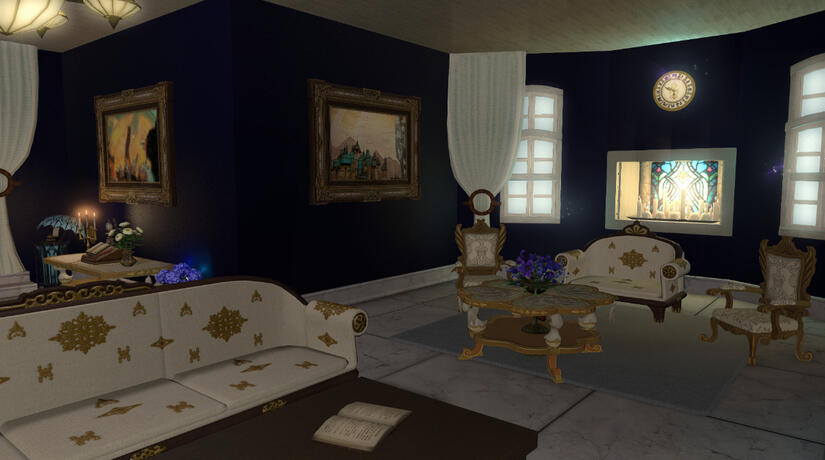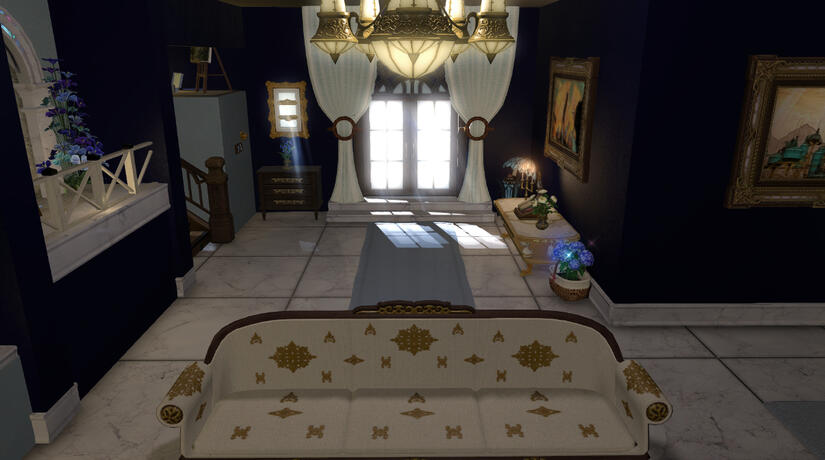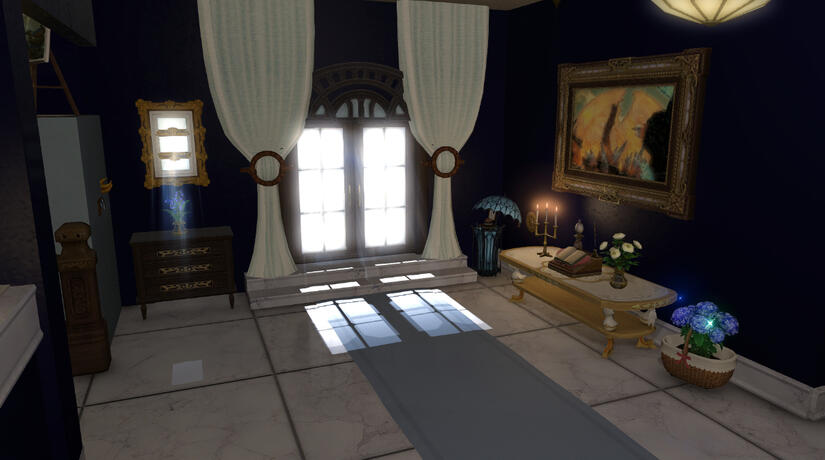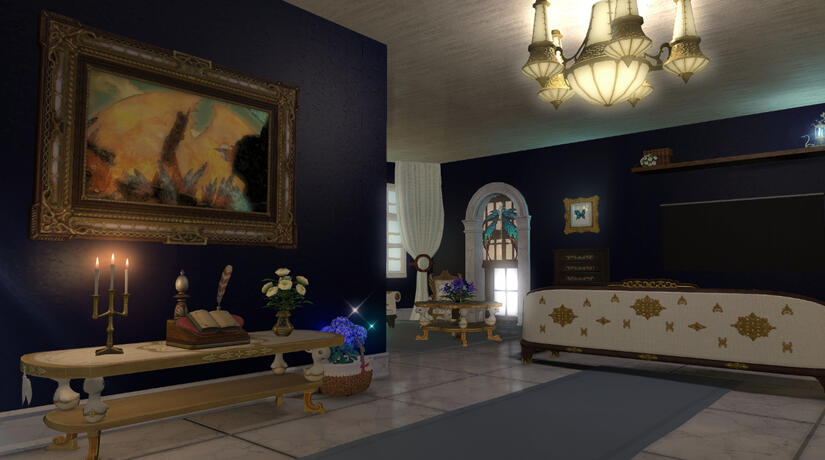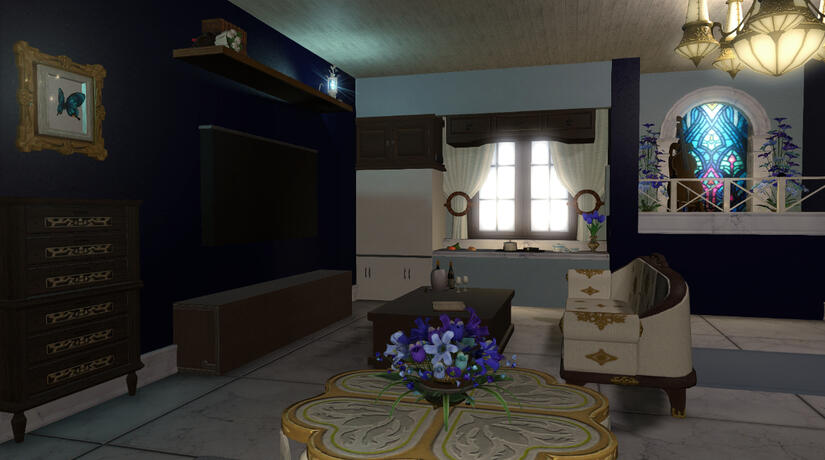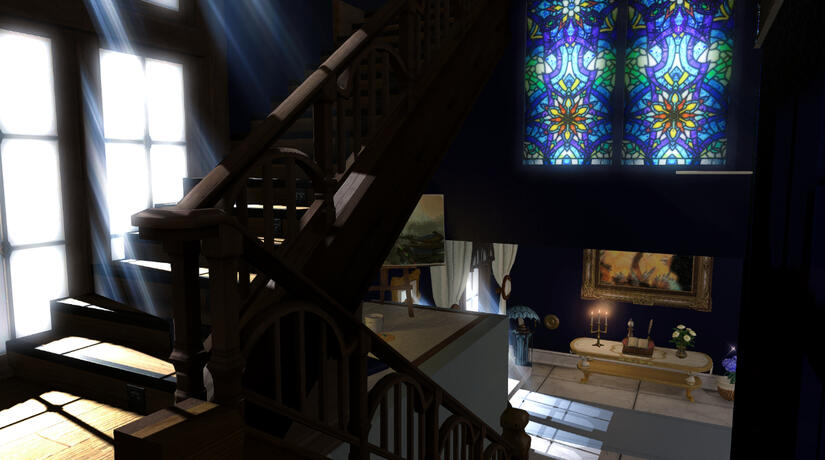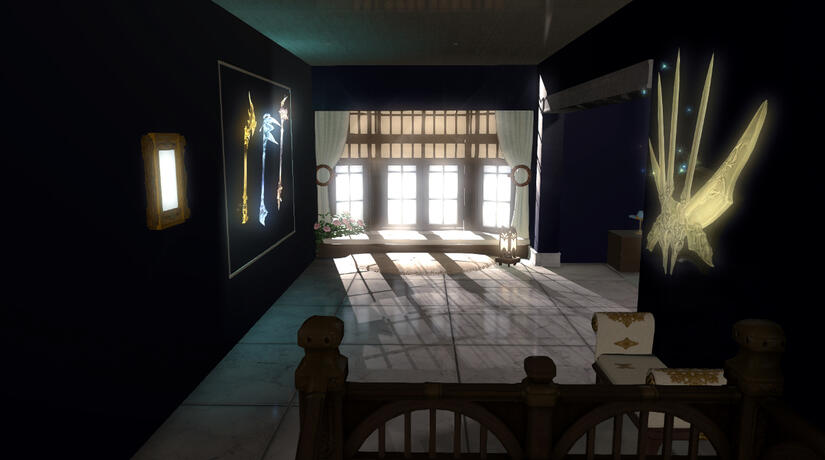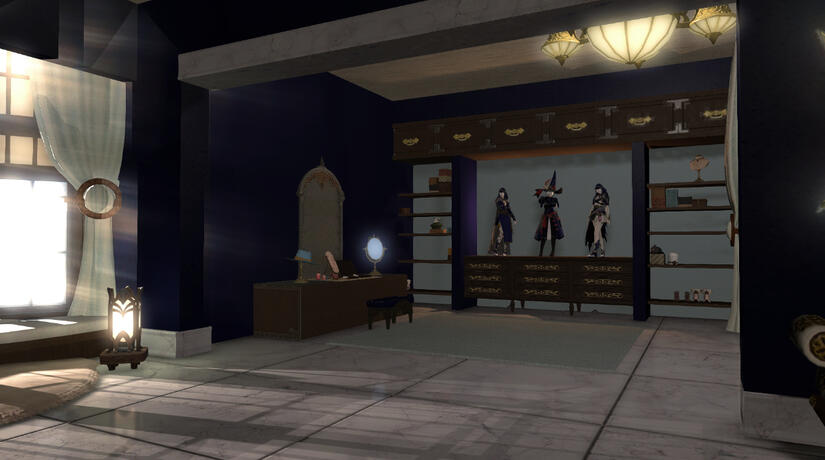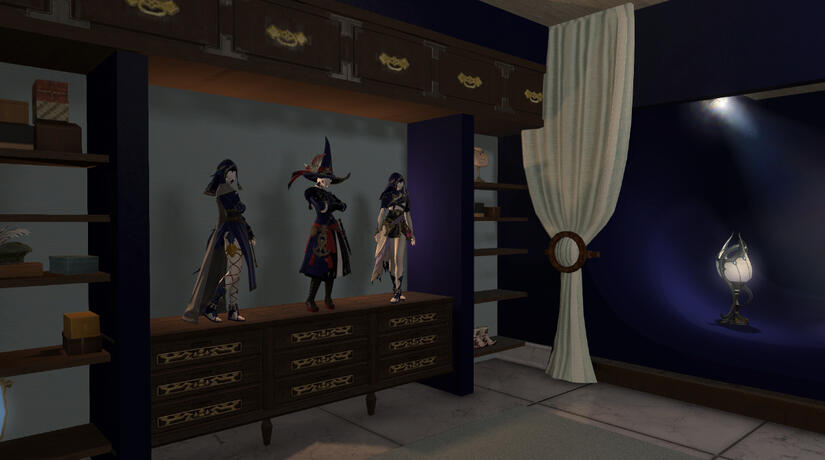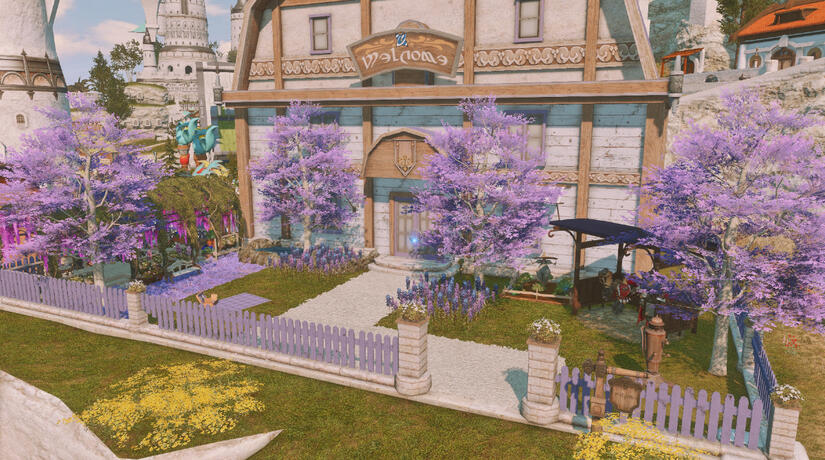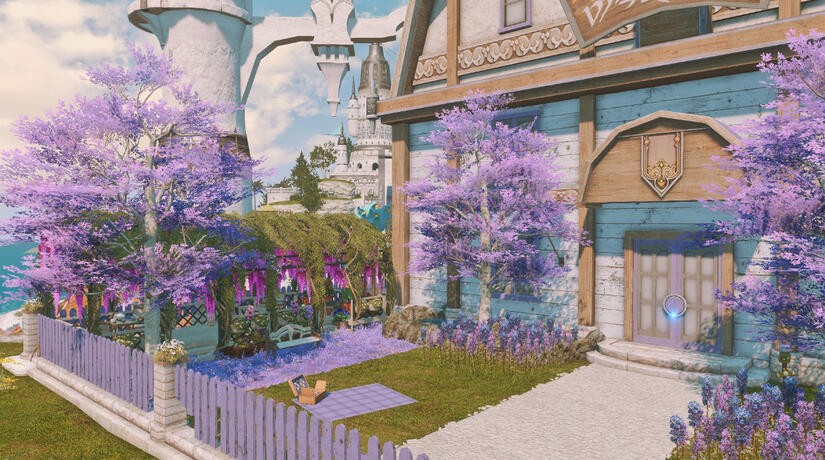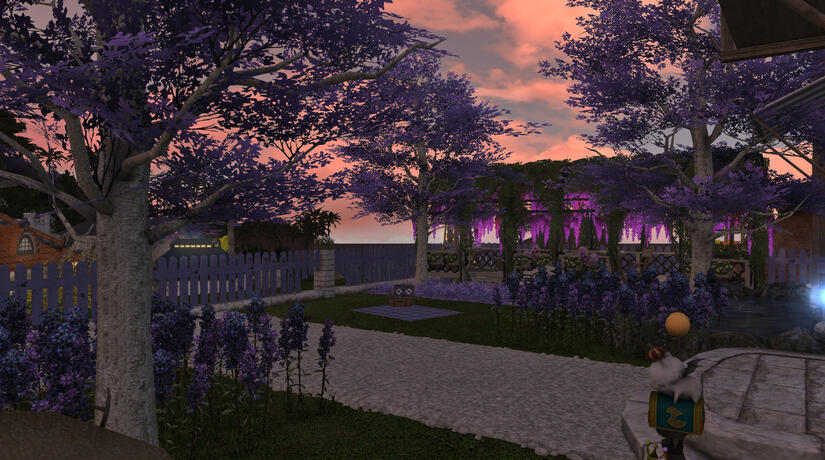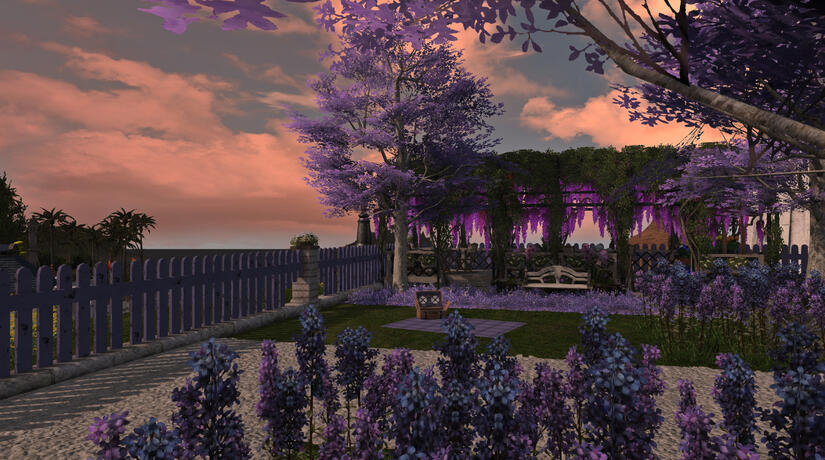 ---
moonlight reverie
Exodus | Mist Ward 18, Plot 45

A sleek and luxurious modern-inspired home designed with a touch of romance and elegance - featuring marble detailing, high ceilings, candle-lit ambience, blush-toned roses and gold trimmings. I designed this home for a lovely and incredibly patient homeowner!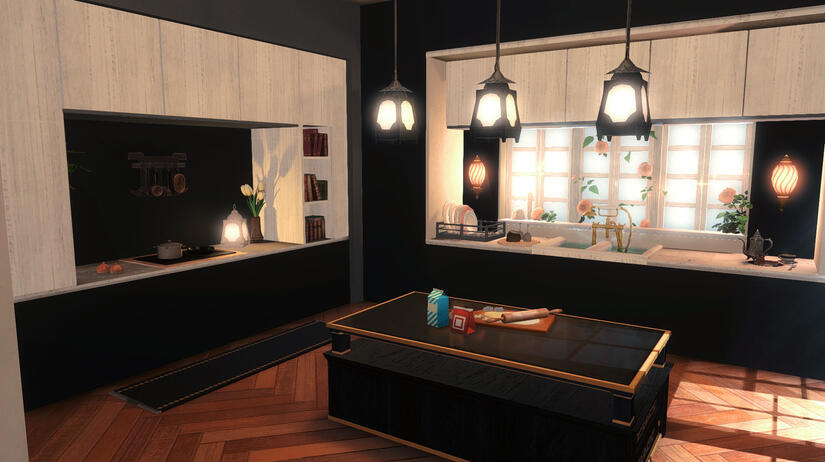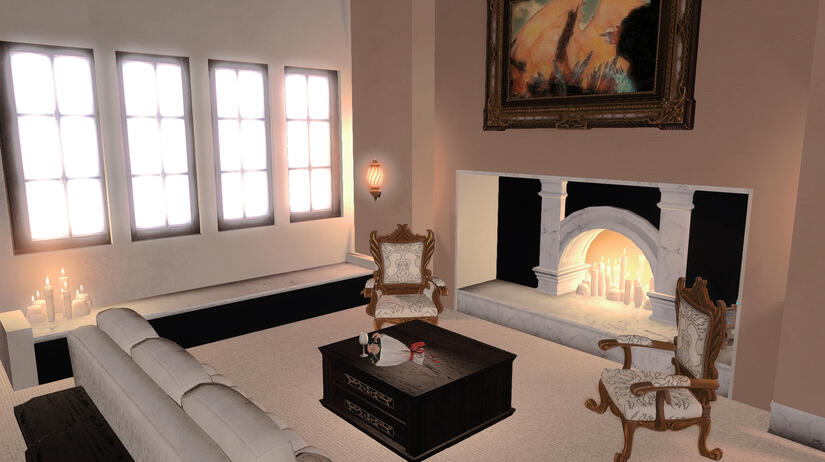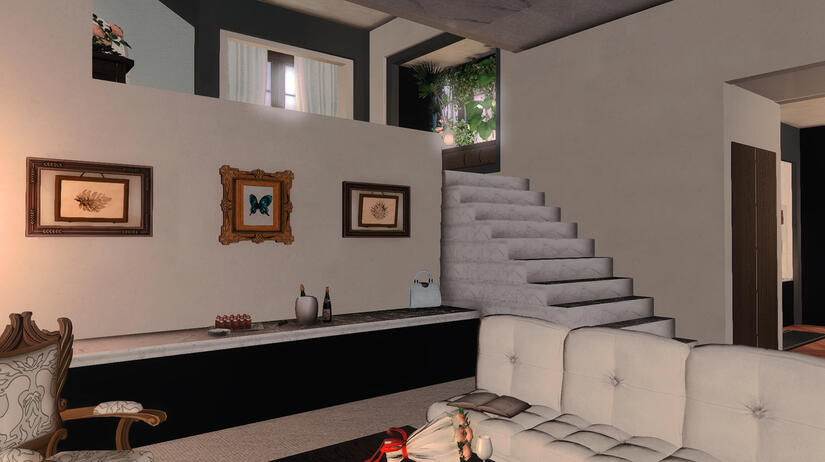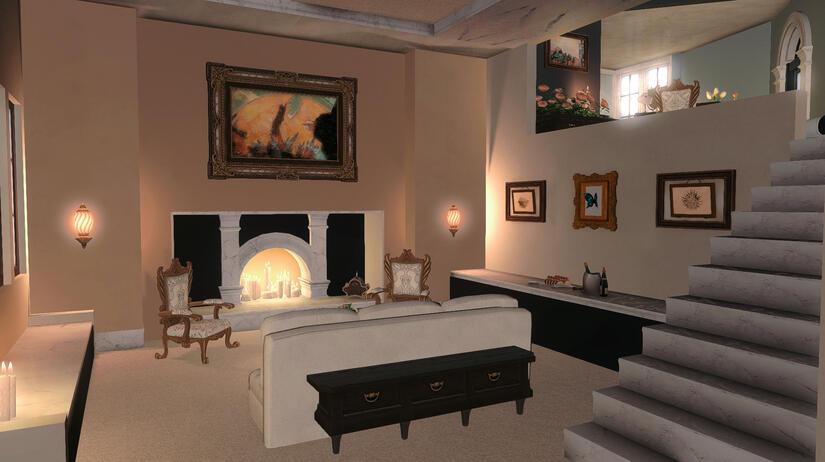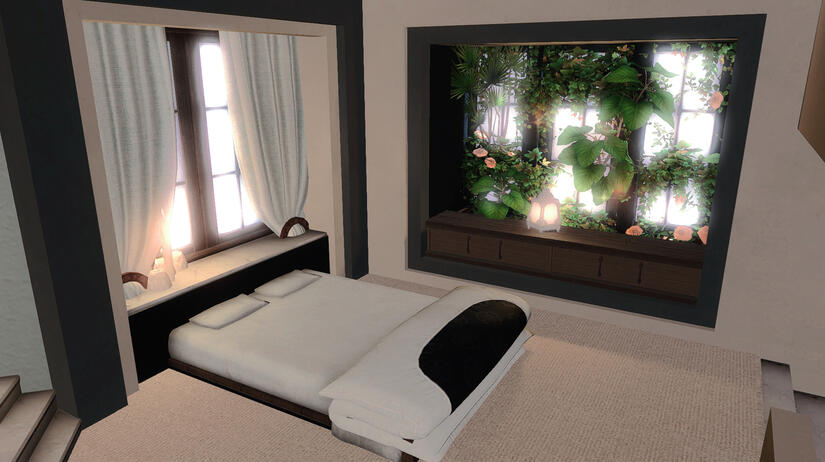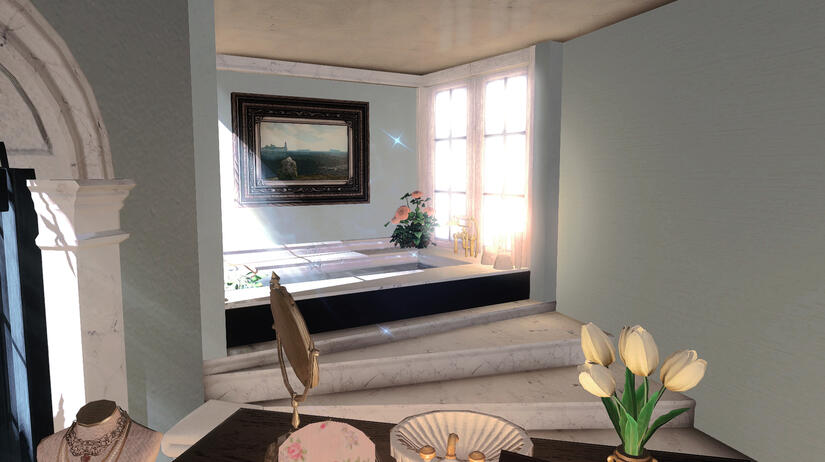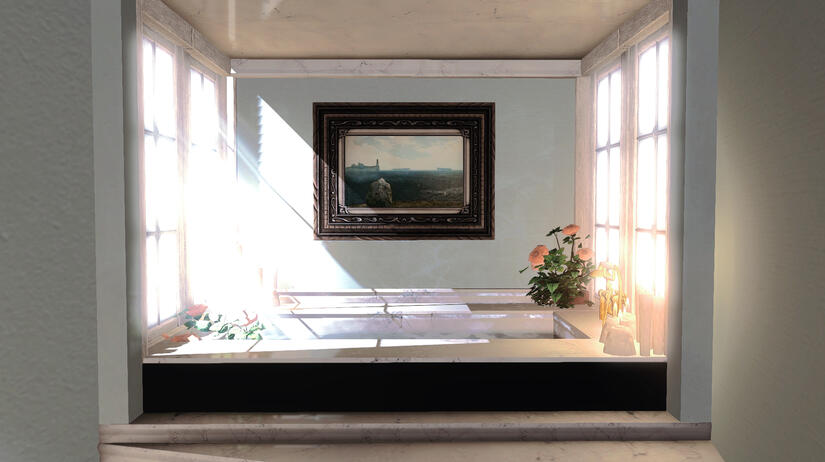 rosa centifolia
Lamia | Mist Ward 17, Plot 60

This is a design for my private home - a luxurious, airy, modern shabby chic, feminine build! This is very much in my personal style and taste, and I wanted to keep the interior design bright, airy, and spacious, while still maintaining my personal preferences for colour and feel. This meant lots of pastel colors, high ceilings, exposed chandeliers, open-floor space, and many windows. I wanted to strike a balance between elegance and coziness, so I included a luxurious bathroom and a closet with some of my glamours - elements that I love!

NOTE: With housing savage of 5.35, I successfully moved homes! Unfortunately this house is no longer available for viewing. Stay tuned for my new home!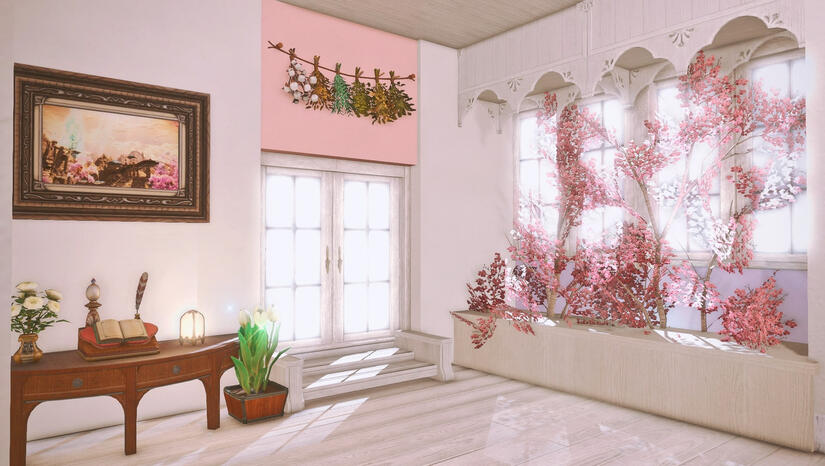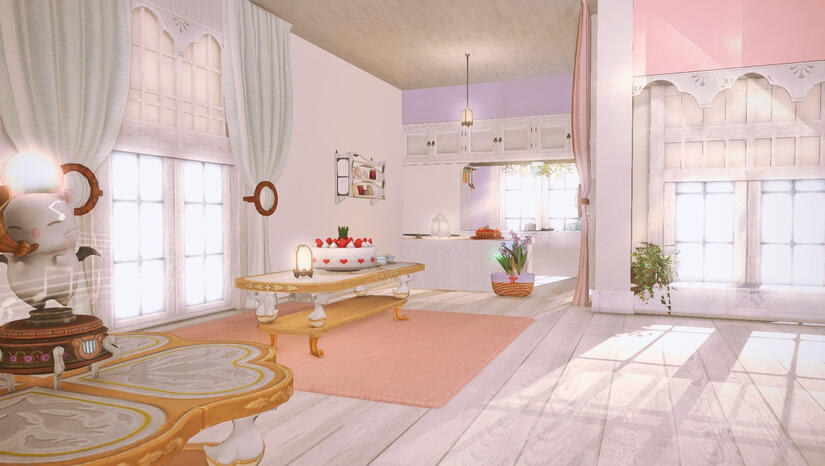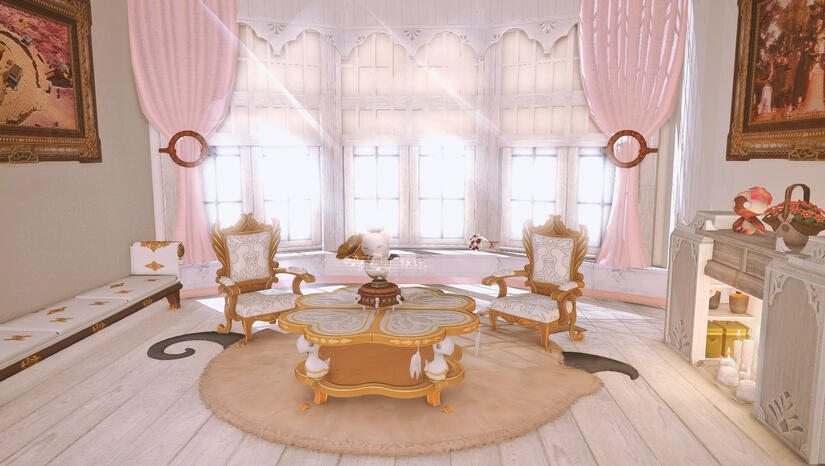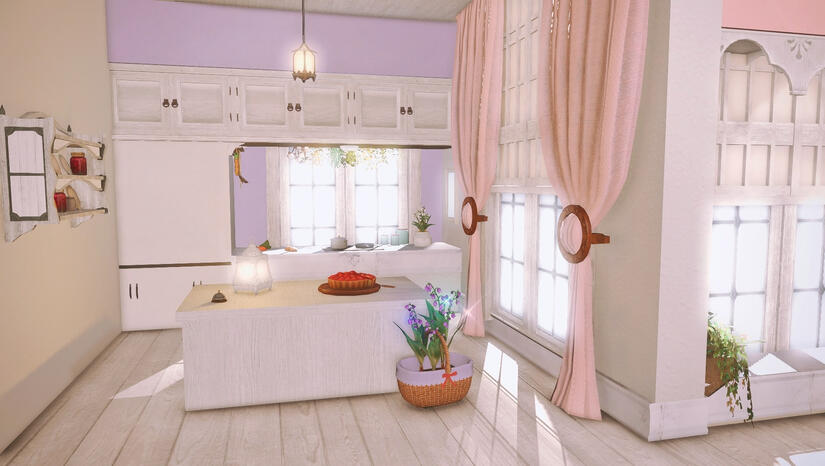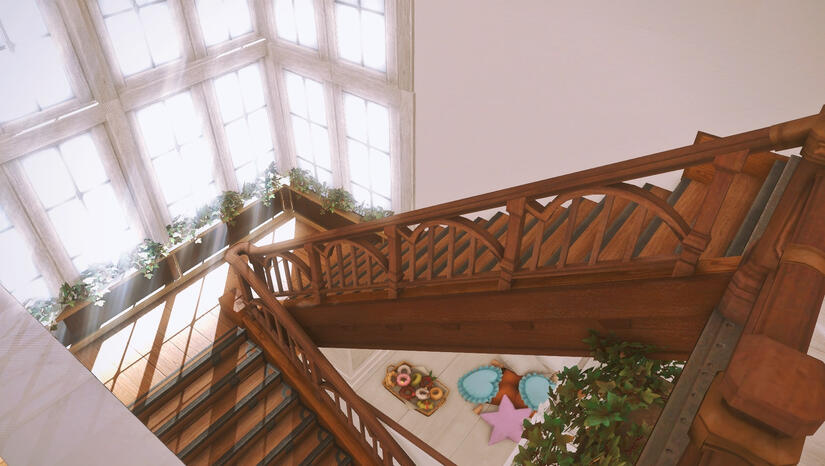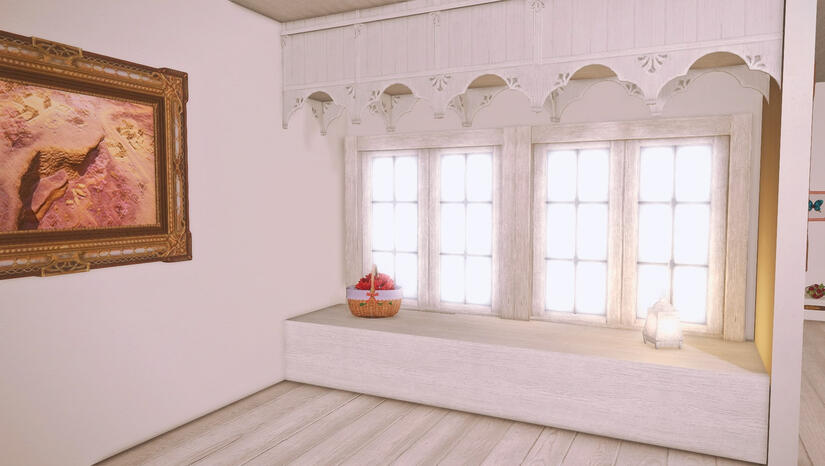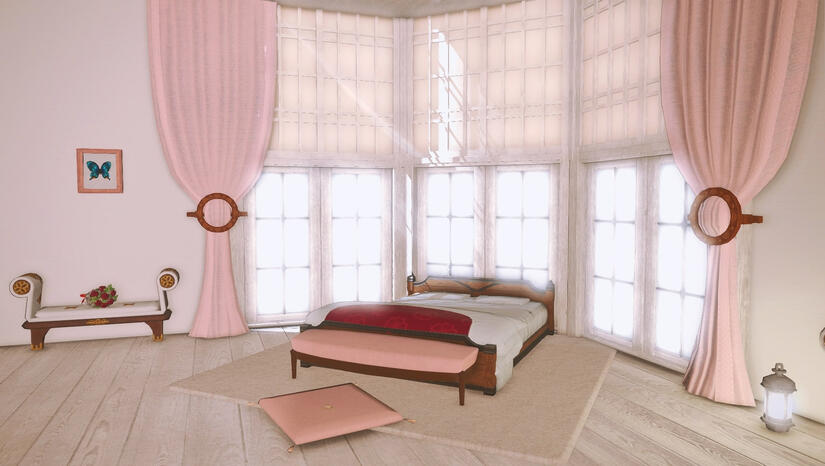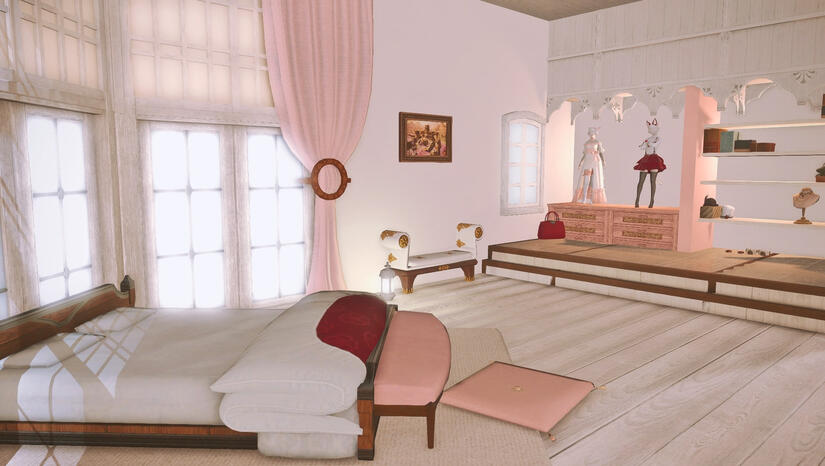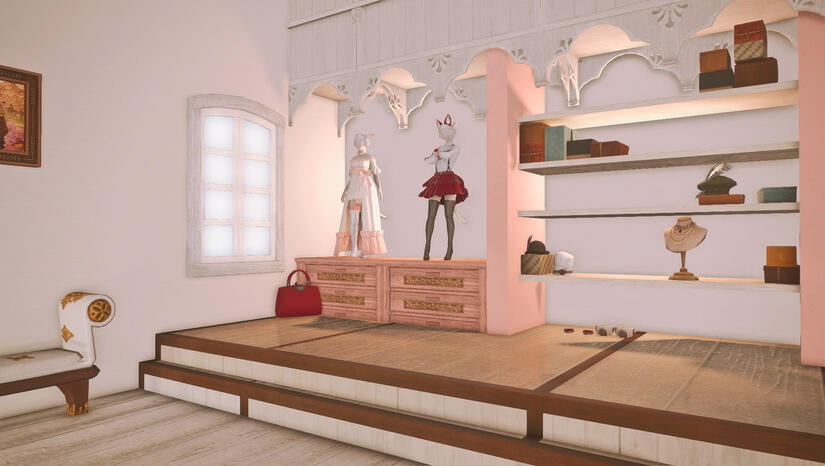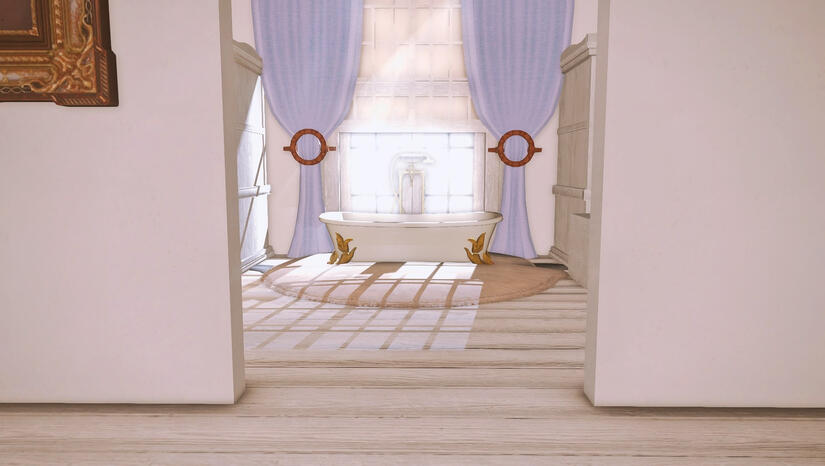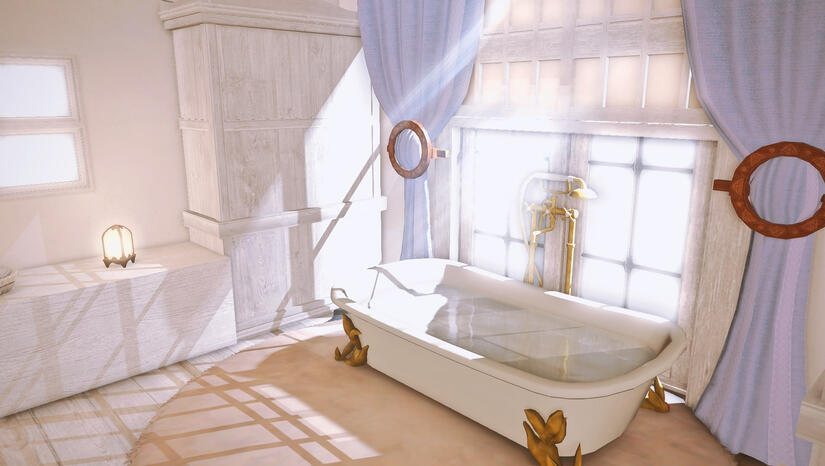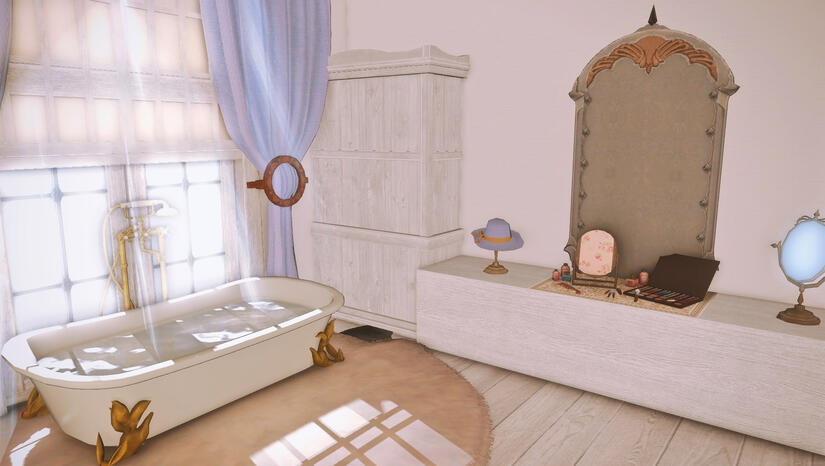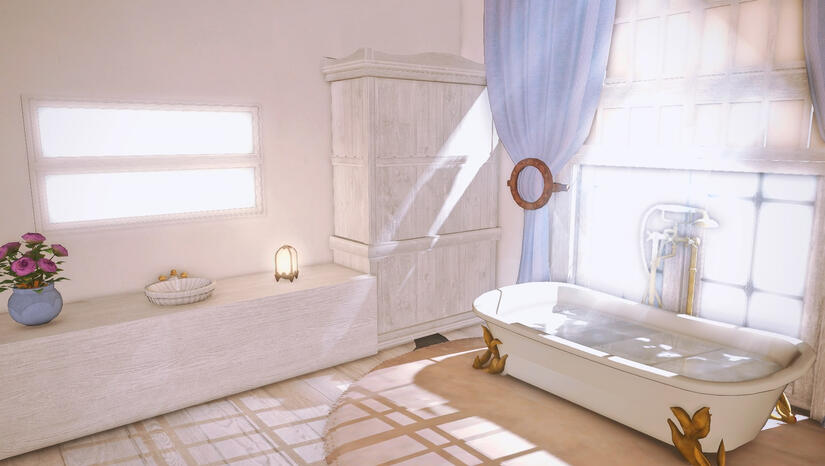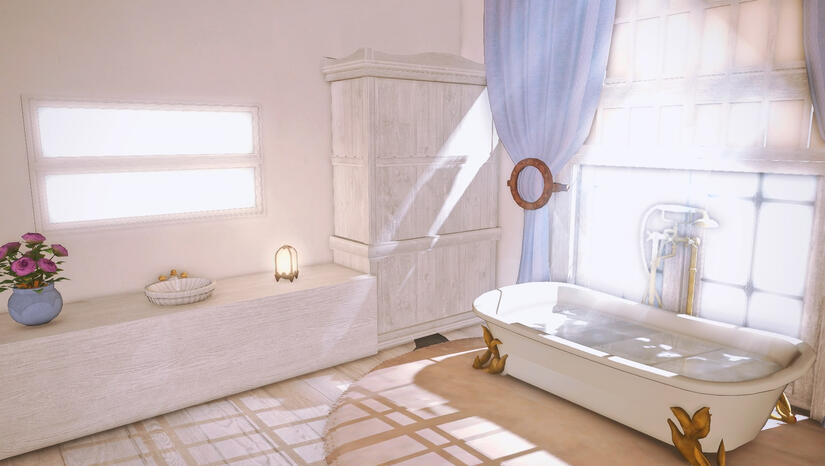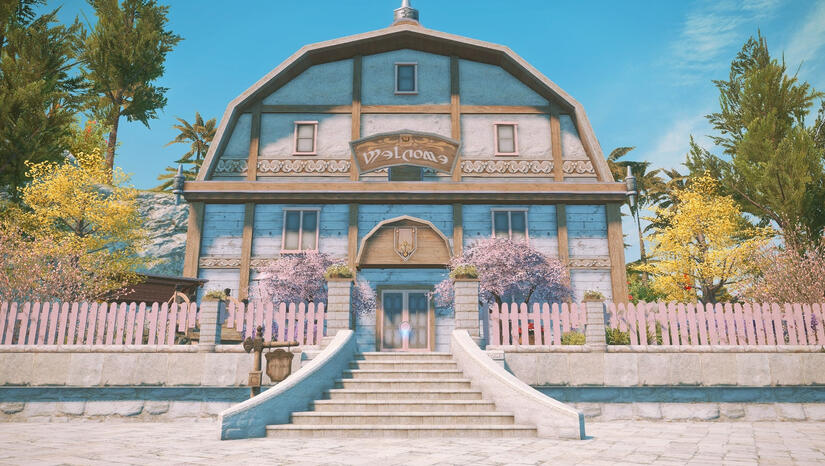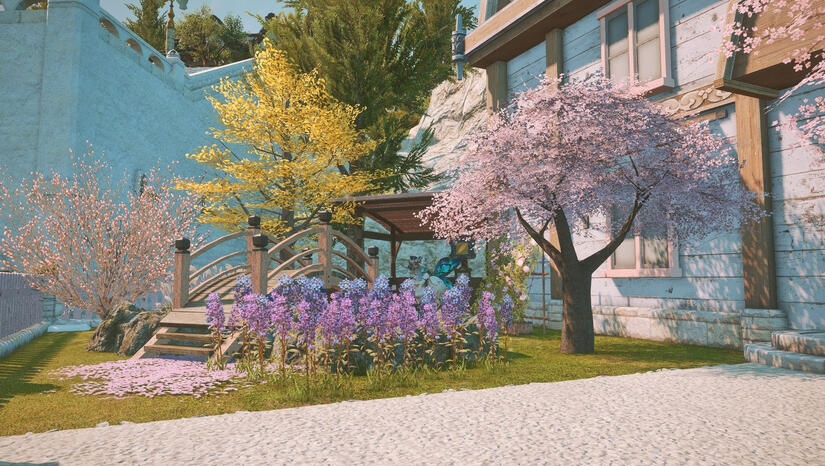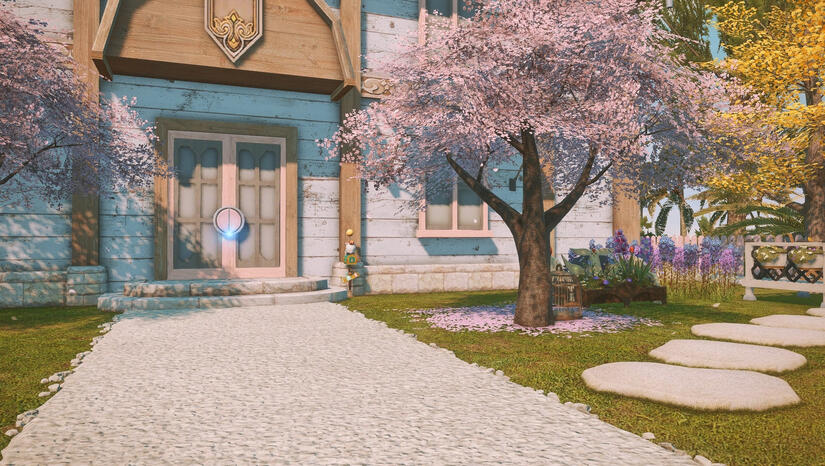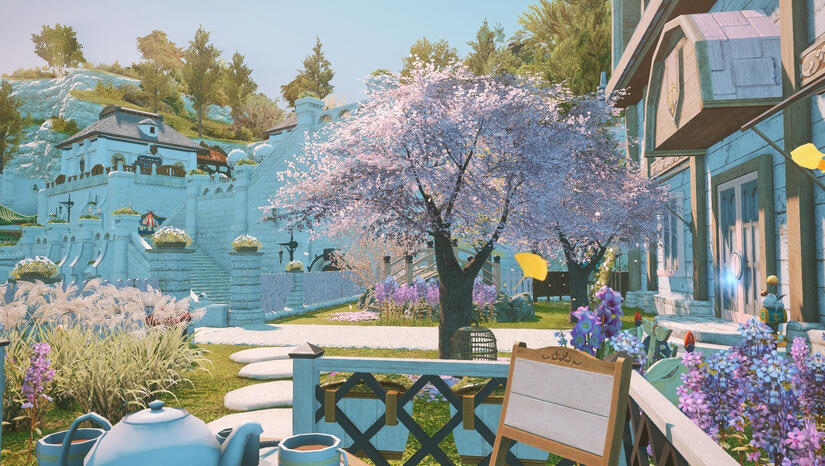 ---
About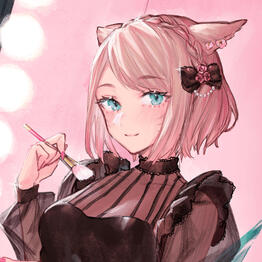 Hello! I'm flora. When I'm not working or raiding, I love to design beautiful houses!

Style and Aesthetic
My specialty and personal style is a mix of modern luxury, minimalism, and shabby chic. I especially love to design homes that balance elegance and femininity. I aim for my spaces to feel open, light, and airy, even if parts of the house are blocked off or unused. Most of my designs will feature unique and custom floorplans to achieve the desired look and feel. As a result, I am generally unable to use all floors.

Designing and Planning
Before I begin building, I will ask you questions about your ideal style and any elements that you're looking to incorporate.

I do enjoy getting to know my clients a bit so that I can tailor the house to your personality and individual needs. Part of my process involves learning about you and your character a bit more, understanding what your needs are, and thinking about what kind of style fits you best. If you have any ideas for things you'd like to incorporate, feel free to reach out and we can discuss ideas and brainstorm together.

Before I take on a commission request, I will need a good idea of what kind of aesthetic and style you would like. I work best with visuals, so reference images are key! You can send me examples of anything in mind (whether it be a design or element in real life or in-game). I'm also perfectly happy to take complete creative freedom and design your home to fit my personal aesthetic.

All in all, this is ultimately a collaborative process between you and me. I really encourage you stop by regularly and give me your thoughts and input. I want you to be happy and I want the house to be perfect for you!

Please do make sure to read the Commissions tab thoroughly prior to reaching out!
---
Commission Info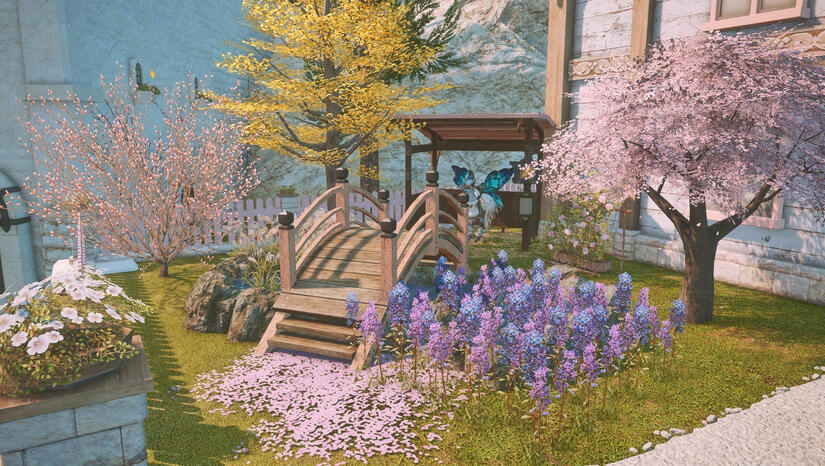 Please make sure to read this page thoroughly before reaching out!
Commissions for houses are currently closed.

The commission price will be based on the difficulty and amount of glitching required to complete the build. Before I begin designing, I will consult with you about the desired style/aesthetic to determine build difficulty, and to get an understanding of your style.

Please note that I will require full payment prior to building/designing. In the unlikely case that I am forced to drop your commission, I am willing to refund up to 50% of the cost of depending on time spent. My fee is 100% non-refundable once I have invested over 5 hours into the home. If the home owner relocates homes as I am designing, the new home will be counted as a new design and will require new payment.

Please feel free to hang around the house as I work, but be sure not to touch furniture during the design process as it might disrupt my work. I highly encourage you to speak up and give me your thoughts as I build as changes are easiest to address early on rather than later!

These prices do not include cost of furnishings.
You will need to either provide furnishings for the home, or provide sufficient gil to cover the cost of furnishings. Please be mindful that certain items (expensive dyes, etc.) can raise the furnishing budget significantly.

Here is a general scale for helping you determine a budget for furniture:
Small: 8-15 mil
Medium: 15-25 mil
Large: 20-30 mil
Note: These costs assume that you do not have any furniture prior to building.

Status:
currently closed while working through irl issues. thank you!

Please be mindful that due to my busy personal life I require a lot of patience and flexibility in designing. If you need a build right away, I am not the right person!

Data Center Availability
The prices above reflect prices for homes in the Primal Data Center. I will consider requests for designs on other Data Centers on a case by case basis but may charge 1.5x to 2x my usual price. Feel free to reach out, and I can advise accordingly!

If you have any other questions, ask anytime!
---